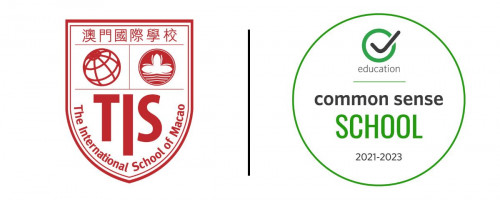 TIS Recognised as a Common Sense School
Hooray! TIS has been named a Common Sense School for our dedication to teaching our students how to be safe, responsible digital citizens!
This is an honour that recognises our efforts in teaching digital citizenship to young people and engaging the entire school community in this important discussion. The recognition acknowledges our School's commitment to helping students build skills that are essential for their well-being today—and for the opportunities they'll have tomorrow.
"We applaud the faculty and staff of The International School of Macao (TIS) for embracing digital citizenship as an important part of their students' education," said Kelly Mendoza, vice president of education programs at Common Sense Education. "TIS deserves high praise for giving its students the foundational skills they need to compete and succeed in the 21st-century workplace and participate ethically in society at large."
Common Sense is the leading independent nonprofit organization dedicated to helping kids thrive in a world of media and technology. Every day, Common Sense supports parents, teachers, and policymakers with unbiased information, innovative tools, and trusted advice to support the kid's digital well-being. To see all of Common Sense Education's resources, visit: https://www.commonsense.org/education
We are now a Common Sense School!