Annual Tuition
& School Fees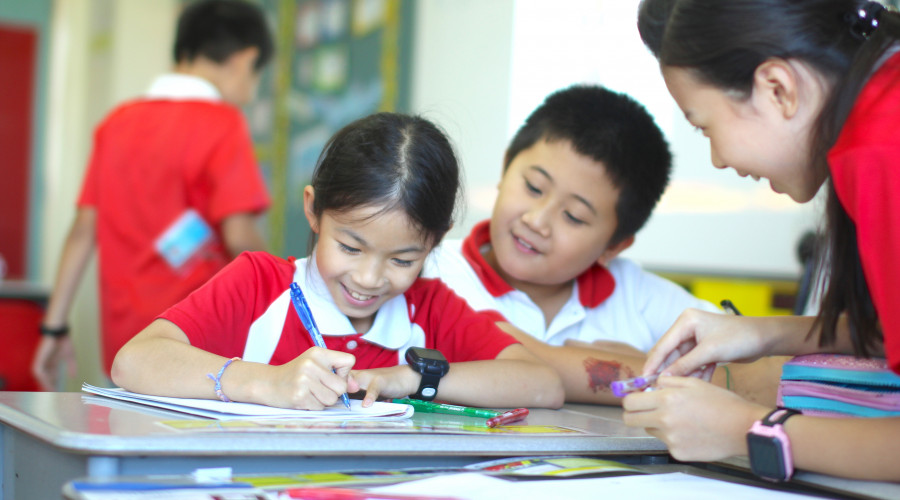 Annual fees for 2023-2024 for The International School of Macao are:
| | |
| --- | --- |
| Pre-Kindergarten - Full Day | 106,000 MOP |
| Junior Kindergarten | 106,000 MOP |
| Senior Kindergarten | 106,000 MOP |
| Grade 1 to Grade 3 | 122,000 MOP |
| Grade 4 to Grade 6 | 132,000 MOP |
| Grade 7 to Grade 9 | 139,000 MOP |
| Grade 10 to Grade 12 | 151,000 MOP |
School fees include textbooks and handouts, online educational materials, arts and crafts supplies, insurance, all field trips within Macao, snacks for kindergarten and Alberta examinations for high school. Additional costs may be payable for tutorial lessons and individual support, overnight field trips, IB examinations and additional learning materials.
All students in Grades 4 to Grade 12 will be required to participate in a local or international "Experience Week" activity and they will be responsible for the fees associated with their chosen trip/activity.
Extra-curricular, Leadership and Production activities, Athletic teams may incur additional participation costs. Please refer to the sign-up information for further details.
Lunches and school bus service need to be paid directly to each supplier by the parent/family.
TIS is recognized by the Macao Education Department for fee subventions for Macao resident students. Macao resident subventions are for Macao ID cardholders only i.e., parents whose children qualify for government education and other available support benefits.
Discounts and Allowances
Family Student Discounts
The second child receives a discount of 5% on annual fees. The third or more children receive a discount of 10% on annual fees.
Government Subventions
Government subventions that are paid directly to the School for students qualifying as Macao residents will be credited to fee instalments after such amounts are received from the government. Please refer to the Fee Payment Options document for the timeline of payments.
Additional information regarding fees can be found in the School Fees Structure.
Finances
As a non-profit school under the Macau University of Science and Technology Foundation, the School seeks to maintain a balanced budget. Any surpluses or deficits arising in a single year are redeployed or recovered, respectively, in subsequent years. All income received by the School is carefully spent to ensure an enriched and effective learning environment for students.
Pupil Withdrawal
The following procedure must be followed in order to notify TIS of a students departure or intended departure. If you are aware you will be leaving but do not yet know the official date please contact our admissions team at admission@tis.edu.mo
Complete TIS Withdrawal Form

Settle all overdue tuition fees and/or other payments

Return all library/text books and equipment

Download current and historic report cards from Gibbon for your records
The admission team require at least 15 working days notice prior to withdrawal of a student. Any requests for reimbursement of fees must be made in writing to schoolfees@tis.edu.mo. Reimbursements are on a case by case basis.