Visual Arts, Music
& Performance Arts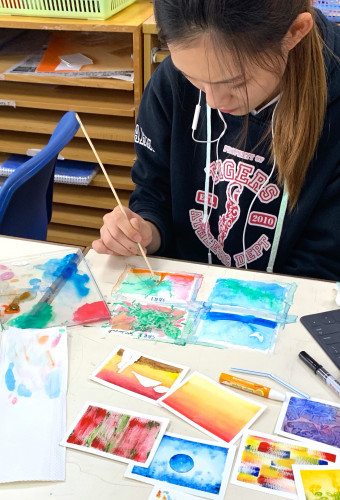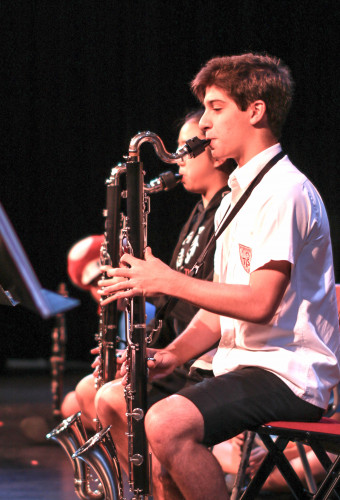 TIS provides many opportunities for students to explore and enhance their individuality and creativity through drama, music and art.
Visual Arts
Every student takes visual arts from Grade 7-9. As part of the program, they learn painting, drawing, printmaking, sculpture and computer technology. In grades 10 to 12, students can choose from option courses such as Art and Career Technology Studies.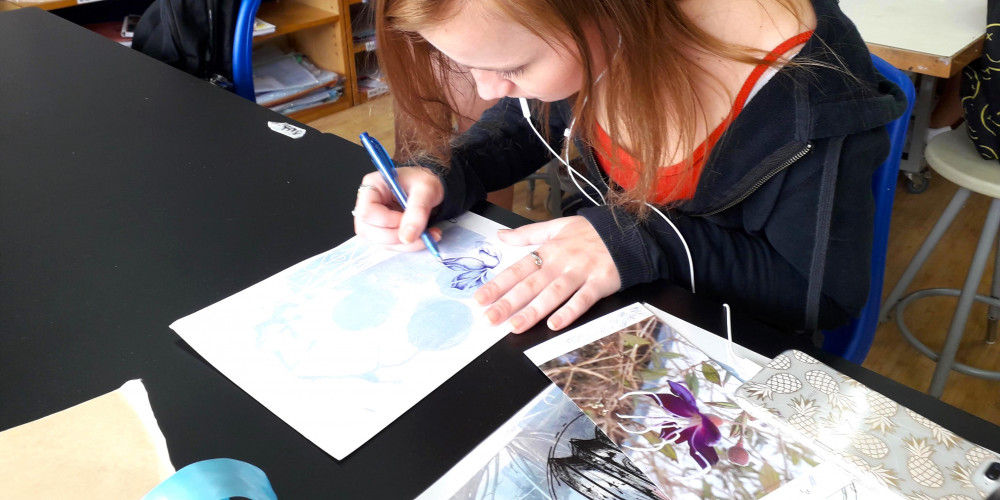 In the elementary visual arts program, students engage in a variety of inter-curricular art activities. Through the four components of reflection, depiction, composition and expression, students learn to see, interpret and make sense of visual stimuli through a whole set of experiences: individual, visual, learning, communication, creative, cultural and environmental.
Every year, a number of local artists are invited to TIS to share their skills and perspectives with elementary students. Each class creates artwork which is then installed throughout the school. As a culminating event, TIS hosts a "Gallery Walk" for parents to showcase the students' creations.
The secondary visual arts program at TIS provides an environment which supports and nurtures creativity. The focus is on the vital skills of visual literacy. This is achieved via an understanding of the elements and principles of design. Students are given the opportunity to build on existing skills and develop an understanding of new and exciting techniques, processes and ideas.
Visual arts also gives students the opportunity to gain a greater appreciation of the arts of different cultures and historical periods.
Drama & Performing Arts
TIS offers a variety of exciting performing arts opportunities. Musical productions, theatrical productions, Christmas concerts and Chinese New Year performances are annual events that showcase the creative talent being fostered at our school.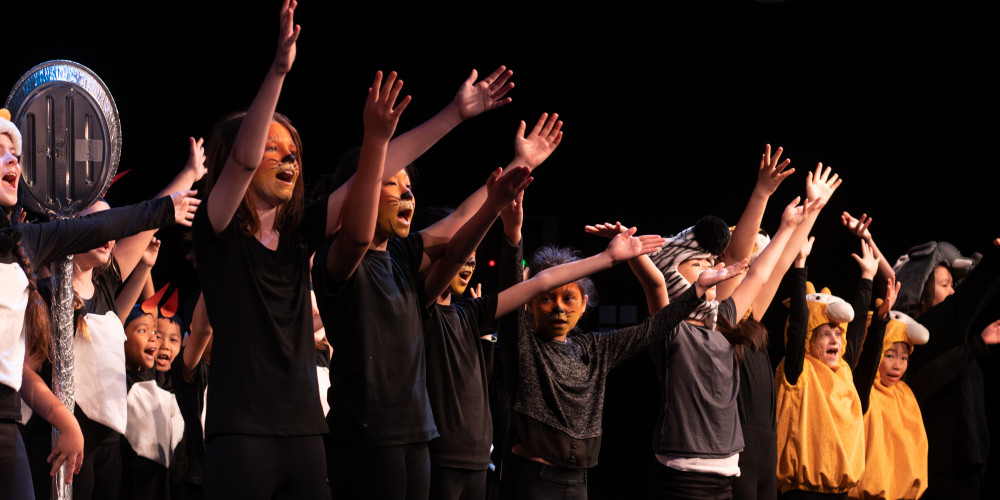 Students in grades 7 to 9 take Drama as a class subject. In high school, students may choose Drama as an option. In addition, students have the opportunity to act, design and stage productions under faculty supervision. There are also many extracurricular clubs that provide opportunities for performance.
With a strong focus on media, film and television production, TIS provides students with the most complete television-recording studio of any school in Macau.
Throughout the year, TIS endeavors to bring in special guests to showcase their artistic abilities. These include orchestras, Shakespearean actors and children's entertainers.
Music
We showcase our young talented musicians at our music concerts annually. Students can further enhance their performance ability through performing at different school events. With the support of the TIS community, the TIS music program has witnessed rapid growth over the years.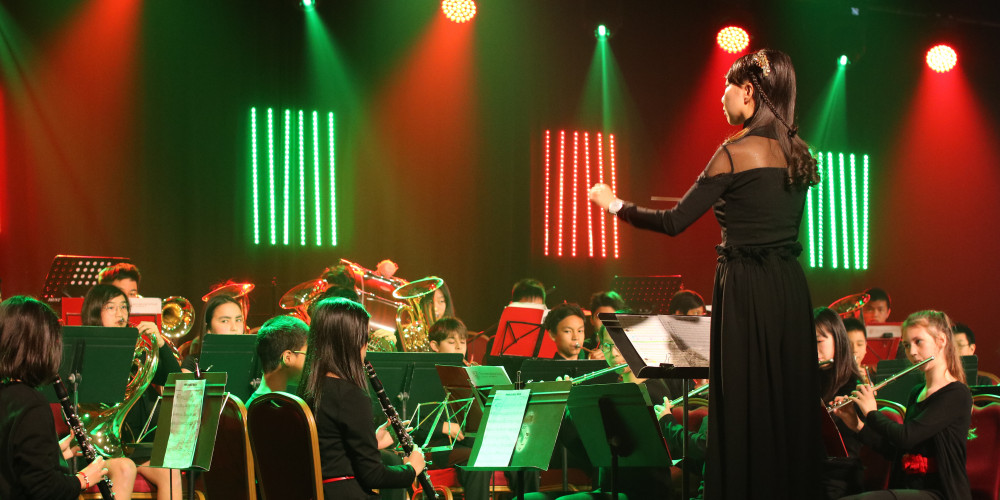 In the elementary grades (Grade 1-6), music education encourages students' creative and self-expression through performance, listening and composition and enhances their appreciation and awareness of a variety of music. Students are taught the basics of music theory as well as focusing on moving, singing, creating and playing instruments. In Grade 2, the students learn how to play African drums, while in Grade 3, they take on the ukulele. The Grade 4 students start learning how to play the recorder and progress to duets in Grade 5. This prepares them for Recorder Ensemble in Grade 6.
All middle school students are required to learn wind instruments in music. Flute, clarinet, saxophone, trumpet, french horn, trombone and euphonium etc. are the instrument choices available for grade 7 students at the beginning of the academic year. Students will continue to develop their playing technique with these wind instruments in their middle school years.
Students are also able to join large and small music ensembles such as the TIS Concert Band, TIS Symphonic Band, TIS Jazz Band, TIS Flute Choir, TIS Low Brass Ensemble, TIS Clarinet Ensemble, TIS Brass Quintet and the TIS String Quartet. Students are expected to participate in the above band(s) or/and ensemble(s) in order to fulfill the expectations of the Alberta instrumental music curriculum. Music rehearsals take place in the mornings and after school.
Upon entering Grade 10, music becomes an elective course. Students may continue to take instrumental music if they are interested.