Home of the
TIS Tigers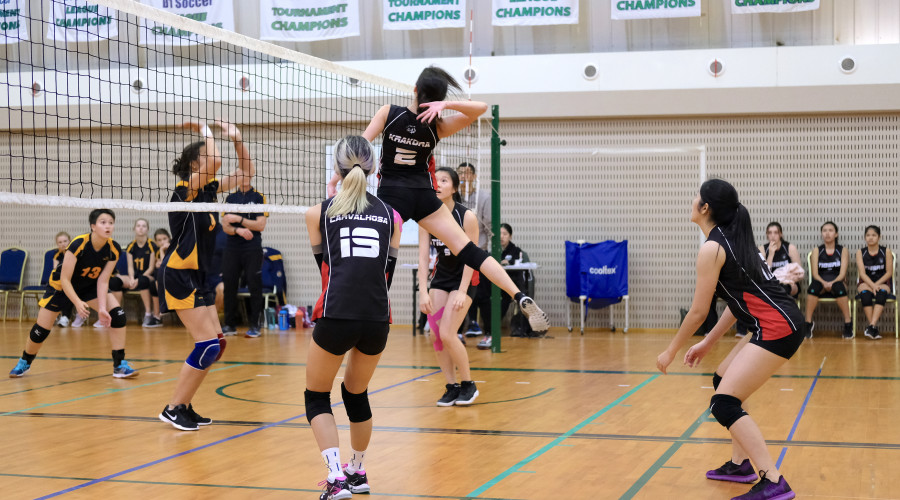 TIS provides opportunities for student-athletes to partake in sports within a competitive league or participation-based athletics. This gives students excellent opportunities to develop their athletic skills or participate recreationally. In addition, participating in sports can help boost self-esteem, teach students how to work as part of a team, and make new friendships with students they may not meet during class time.
The sports program consists of 26 sports teams and 371 student-athletes, with three league sports competing in a season-long competition football, basketball & volleyball. Other team sports in the program include badminton, cross-country, track & field, golf, tennis and e-Sports.
Tigers' teams compete locally and internationally in various leagues; however, due to the Covid-19 restriction measures enforced, the current sports season will only focus on local competitions run by DSEDJ & Macau International Schools Sports Association (MISSA) leagues.
Each year, the Tigers' Athletic department works to expand student-athlete participation and opportunities to ensure that our students reap the physical and mental benefits of participation in sport.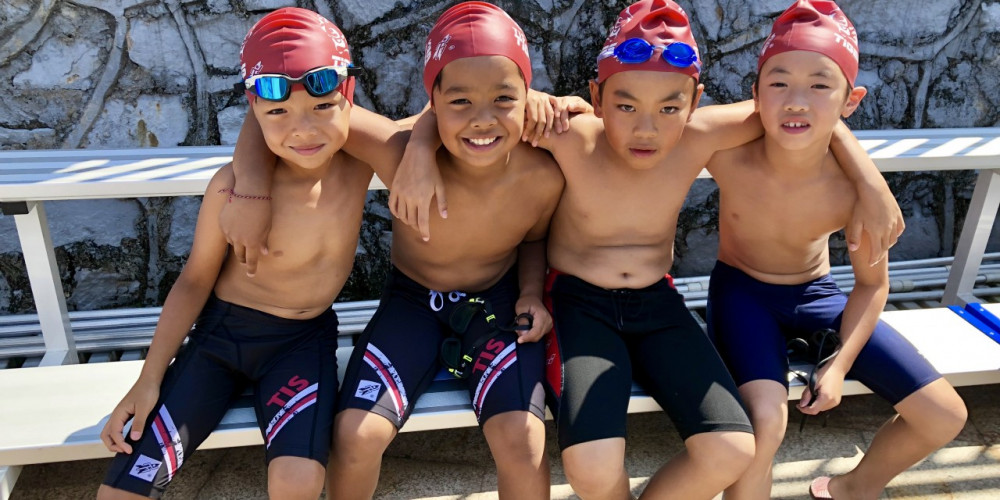 Athletic Handbook
The Athletic Handbook provides important information about program delivery as well as policies and guidelines.
Extracurricular & Co-curricular Activities
Extra-curricular activities are a fun and important part of going to school. TIS provides many opportunities for students to get involved in a variety of different activity offerings.
TIS's student enrichment program or extra-curricular activities (ECA's) provides many opportunities for your child to discover their talents and interests. As well as develop skills necessary for personal growth. Besides being fun activities, ECA's can help with developing leadership skills, time management, prioritizing and how to use time effectively to achieve a goal. Furthermore, it can assist with developing self-confidence and aid in your child's social development by building connections with others with similar interests and goals.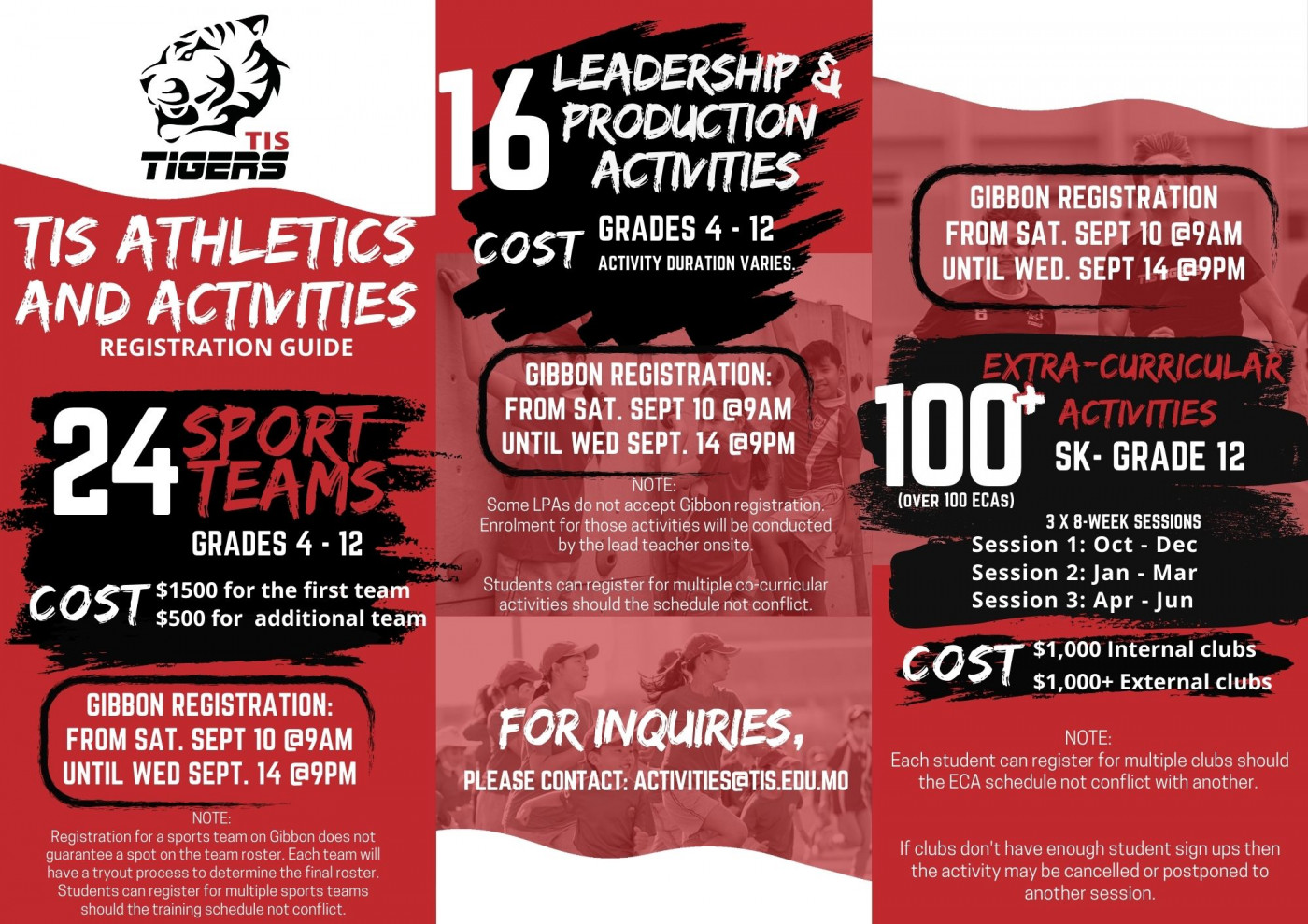 TIS provides many opportunities for students to get involved in arts, athletics, and clubs. In addition, the partnerships we have developed with local businesses offer options for students to be exposed to the broader community. This may help inspire and create a network between the two that may lead to long-term community involvement.
In the 2022 - 2023 school year, TIS offers three different extracurricular sessions with over 100 extra-curricular courses.
The program includes three term sessions that span over the school calendar year which ranges from funky art & crafts clubs, such as Chinese painting, to educational components such as Portuguese culture, to activities that involve gross motor skill learning such as darts and archery.
TIS continues to enhance our program by engaging with the local community and partnering with outside agencies that can offer expertise in certain activities. Some of these outstanding opportunities include Go AirBorne Macau, taekwondo, in-line skating, ballet with more and more partners expected in the future.
*Figures from 2021-2022 school year