Serving our Local
& Global Community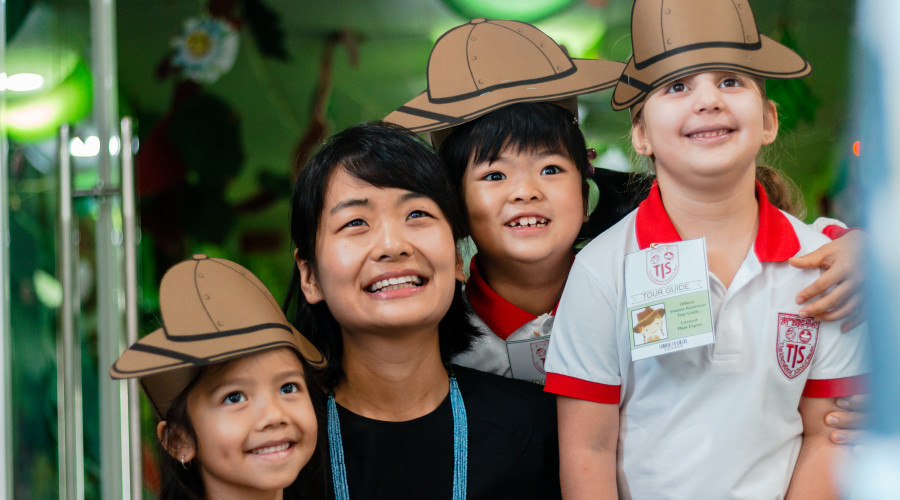 TIS continues to expand the opportunities for students to experience meaningful learning outside the boundaries of the classroom.
Experience Week
Being away from the classroom gives students the opportunity to use inquiry, an integral learning process at TIS, to further their understanding of people, community and global issues.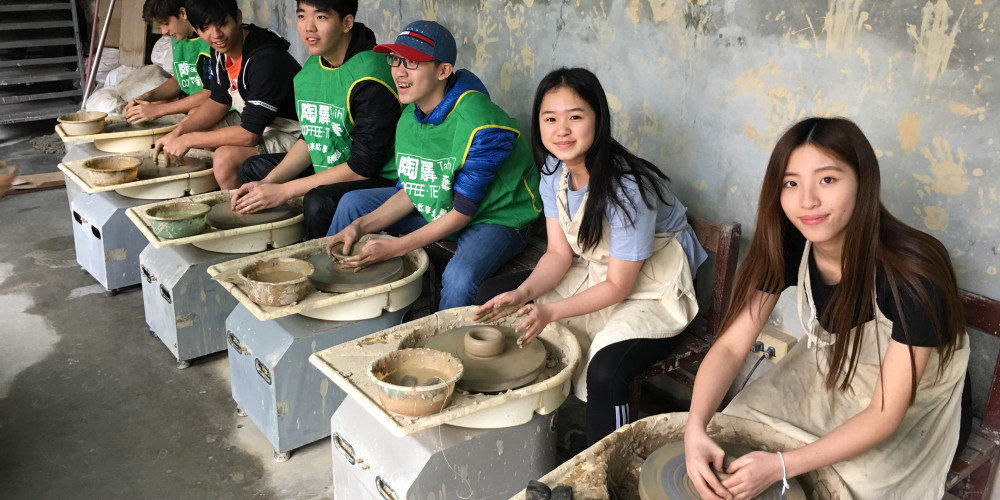 Experience Week is an expectation for all secondary students, framed by CAS (Creativity, Activity, Service) and geared toward educational outcomes. Experience Week follows a cycle of preparation, implementation, and reflection, with connections made to classroom learning throughout the academic year. Most Experience Week programs include travel, however, the focus is on active participation in educational activities, not tourism.
As an International Baccalaureate (IB) World School, TIS offers CAS (creativity, activity, service) as part of the IB Diploma Program. Drawing from the CAS model, all Secondary School Experience Week programs include:
Creativity - exploring and extending ideas leading to an original or interpretive product or performance

Activity - physical exertion leading to a healthy lifestyle

Service - collaborative and reciprocal engagement with the community in response to authentic needs (IBO, 2015)
Using CAS as its framework, Experience Week facilitates learning outside of the regular classroom. It has been designed to help students:
Identify their strengths and develop areas for growth

Undertake challenges and develop new skills

Show commitment and perseverance

Demonstrate the skills and recognise the benefits of working collaboratively

Engage with issues of global significance

Recognise and consider the ethics of choices and actions (IBO, 2015)
During Experience Week 2021, service will take many forms, but will largely focus on ecology and responding to environmental issues related to climate change. Some examples include wetland and wildlife conservation, mangrove restoration, tree planting, beach clean ups, and up-cycling ocean waste. Other service activities will include collaborating with students at other schools to refurbish or renovate classrooms.
Risk Assessment
TIS works with a number of reputable service providers. Prior to selection, TIS reviews proposed programming and the risk assessment and management practices of its Experience Week service providers. All activities and locations are submitted to the TIS' insurance provider to ensure adequate coverage for Experience Week. All locations are researched prior to selection and monitored throughout Experience Week using online tools provided by International SOS, The Government of Canada's Travel and Tourism website, and the Government of Macao's Tourism Crisis Management Office. TIS aims to select locations which are deemed "low to medium" travel risk. All staff and service providers are required to read and comply with the TIS Child Protection Policy and sign an Adult Code of Conduct.
As a member of International SOS, TIS receives training for staff on how to prevent and respond to medical and security issues. International SOS provides 24hr/day guidance through phone, app and email.
https://www.internationalsos.com/medical-and-security-services
International SOS Philosophy
We do everything we can to provide invaluable local knowledge and expertise on a global scale while offering all our clients truly personal service. Our tagline is an expression of this philosophy.
We help businesses operate globally by helping protect their employees to meet their Duty of Care. Through the provision of medical and travel security services, we look to help our clients demonstrate a "Return on Prevention"- meeting ethical and fiscal concerns when looking after their workforce.
We are here to help you mitigate those risks and their associated costs. No matter how small a medical or security issue is; our experts are qualified to help.
Family Service Trips 
Each year, TIS offers families the chance to travel together to another country, with service to others at the heart of the trip. These week-long adventures allow families to experience other cultures and truly immerse themselves in a totally different way of life.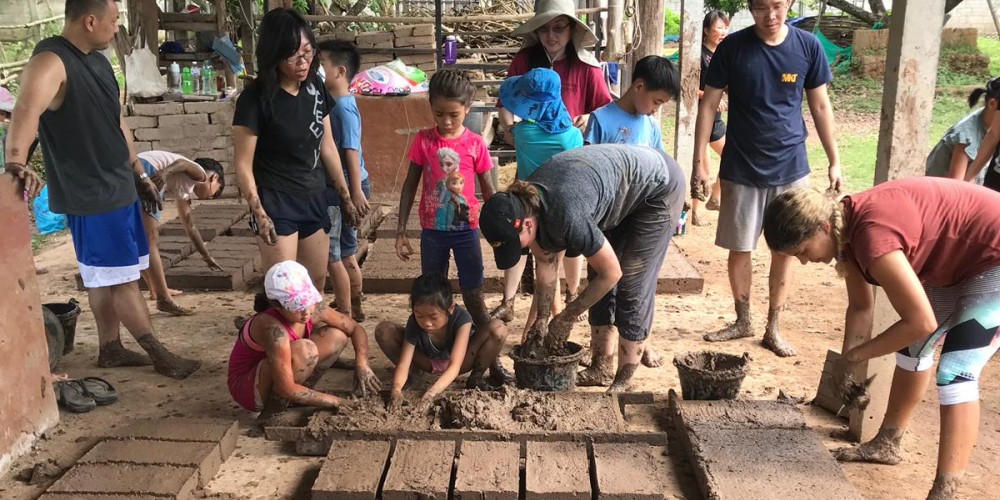 Our partner organization, World Volunteer, arranges home-stays for our families in the remote villages we visit. Through these homestays, we truly get to experience what life is like in someone else's shoes.
Not only are everlasting memories made as a family, but participants learn and grow through challenging experiences. The days are spent working on building projects that help improve the communities we visit, and the highlights always include the new relationships we make with the villagers and with each other. Through this unique experience, families also learn about local customs, traditions, religious practices and community norms.
In the past we have supported communities in northern Thailand and rural Laos by participating in adobe mud house builds. Students in grades 1-8 have helped build dormitories and a community center. Next year, Morocco is in sight with 23 people having already signed up to give back to a Berber village in the Atlas mountains. Stay tuned!
Activist-in-Residence
AIR is a school-wide program that aims to bring to life TIS' mission "to develop socially responsible, lifelong learners able to problem solve, think critically, and make positive changes in our global community" by giving students access to an expert from the field of activism.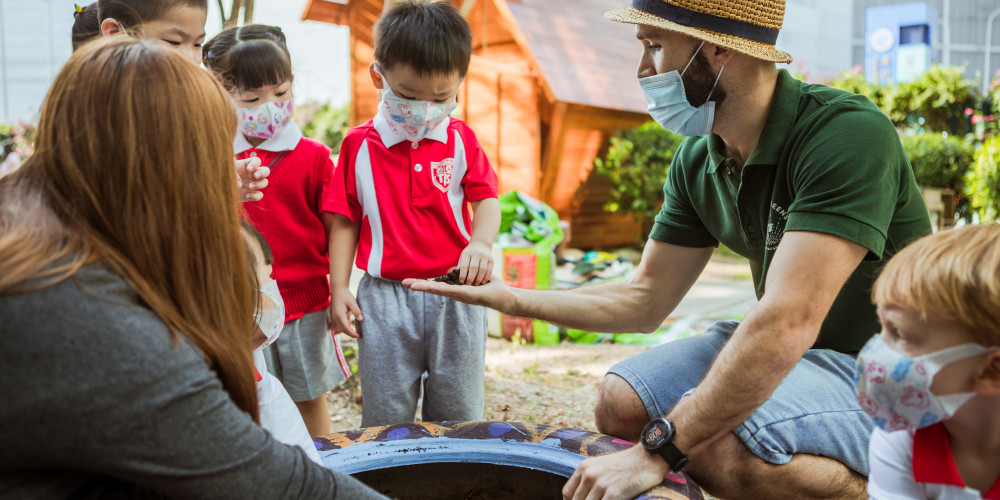 The goal of AIR is educational. AIR is designed to support students to think critically, develop good judgement, engage in meaningful literacy, collaboration, and service, through a variety of developmentally appropriate activities. AIR also provides an opportunity for TIS to build stronger ties with our community by engaging families, other schools, and others from the region, in the program.
TIS launched the inaugural Activist-in-Residence on November 1-2, 2018 with Salva Dut, former "lost boy" and founder of Water for South Sudan, a charity that drills, repairs and maintains wells to make safe drinking water accessible to communities in remote, rural areas. As a community, TIS raised a total of 135,000 MOP for Water for South Sudan and as a result, the charity has named a well on behalf of our school.
Our 2019 Activist-in-Residence was Songqiao Yao of Wildbound, who visited TIS from November 26-27, 2019. Her two-day visit included classroom visits with students, an evening event for parents and community members, as well as a half day student leadership conference. 16,451 USD was raised with 70% of the proceeds going to support the Earth Innovation Institute and its work combating deforestation in the rainforests of Brazil. The remaining 30% was donated to Songqiao's Yao's organization, Wildbound, for the UN student ambassador program.
The AIR program in 2020 focused on United Nations Sustainability Goal 12: Responsible Consumption and Production. The activists in residence were local environmental educators who posed the question, "How can food production and consumption impact sustainability? Urban farmers Cintia Milk and Guilherme Martins from Mighty Greens visited TIS on November 16, 17 & 19 and showed our students the benefits of urban farming and how to grow their very own microgreens. TIS also welcomed Alyson Lundstrom from The Blissful Carrot, a popular vegetarian restaurant in Macau. Alyson raised awareness about the environmental impacts of food choices and taught students how to prepare healthy food using their homegrown microgreens as ingredients and garnishes. Students learned first hand the "farm to table" concept and how to be conscious and healthy food consumers.
TIS is set to welcome marine biologist Andrew Taylor from Blue Corner Marine Conservation as our Activist-in-Residence in 2021-22.
TIS Volunteer Team
The TIS Volunteer Team consists of students aged 15 to 18 years who serve the local community by assisting local organizations and those in need.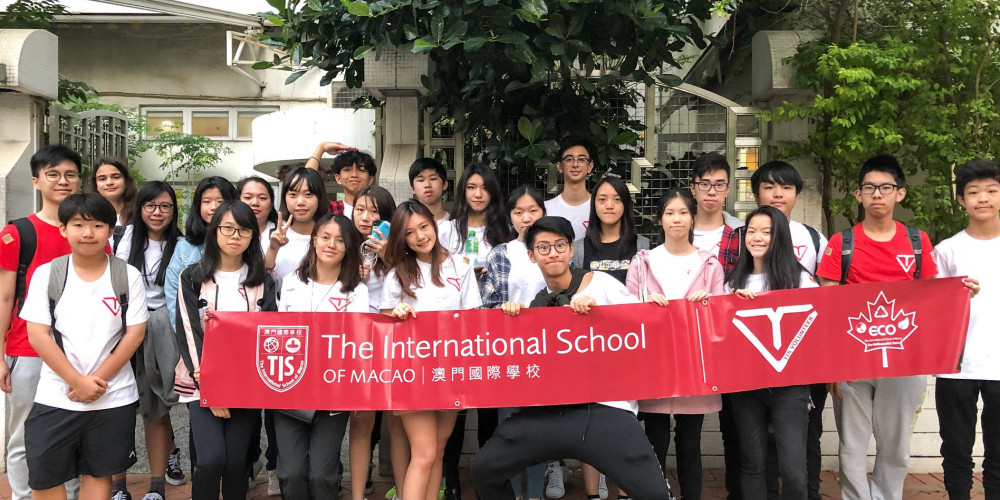 With the support of the Macau Education Department, TIS students are able to enhance their own skills and knowledge through various volunteering activities, training and experiences.
The number of events the Volunteer Team has been involved in continues to grow. Activities range from volunteering at a local animal shelter to fundraising at a number of events including the Caritas Bazaar, Green Market Day event and Jam handmade workshops. The Volunteer Team has also delivered food to the elderly, been involved in the Special Olympics Inclusive competition, worked with Kai Chi School volunteers, served children with special educational needs, and conducted fundraising for UNICEF, Caritas Macau, Richmond Fellowship and various other NGOs in Macau.
Laos Outreach Program
For the last six years, a special TIS exchange program has given TIS teachers the opportunity to mentor educators from Laos and assist them on their journey to becoming practicing teachers in their home country. TIS partnered with GLOBE, a Canadian non-profit organization, and My Library in Luang Prabang to facilitate the program.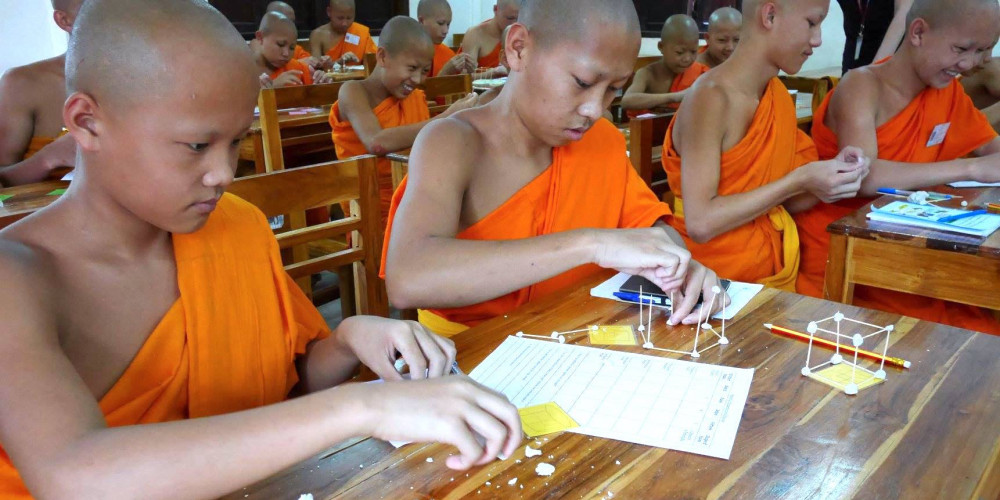 TIS teachers travel to Laos in October every year to work one-on-one with Laotian teachers. With the TIS mentors on hand to help and support, the Laotian teachers then use their new-found knowledge and skills to teach 500 students at a local orphanage. One Laotian teacher is then selected to participate in a 12 week internship at TIS to work alongside TIS teachers and learn inquiry-based teaching methods, engage in hands-on learning and explore Macao's culture, customs and language.