TIS Joins Global Sustainability Movement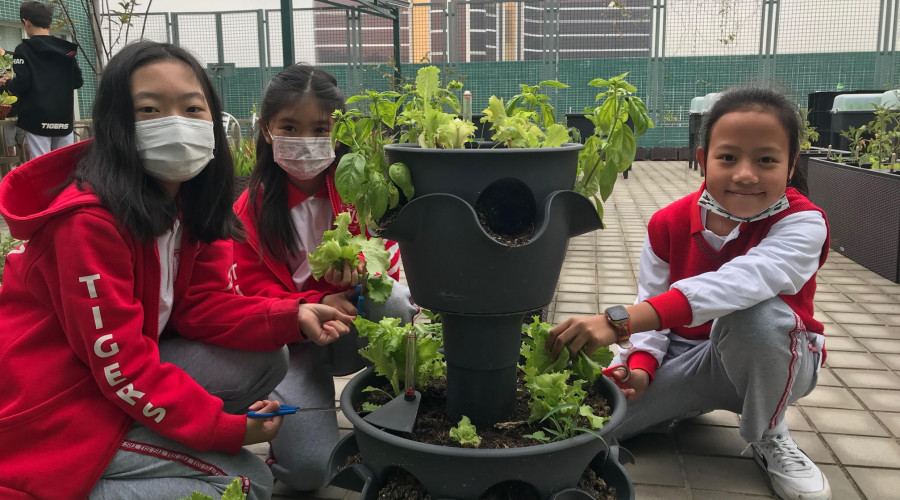 A Year To Take Action
Creating a better tomorrow: Sustainable Development Goal
What are SDGs?
The Sustainable Development Goals are 17 goals adopted by the United Nations in 2015 as an urgent call for action to achieve a better and more sustainable future for all. It calls on all countries, communities, and individuals to take action to protect the future of our planet. These goals address diverse topics such as gender equality, poverty, climate actions, good health and well-being, and economic growth among others. At TIS, we are taking part in this global movement to help create a better tomorrow.
Sustainable Development Goals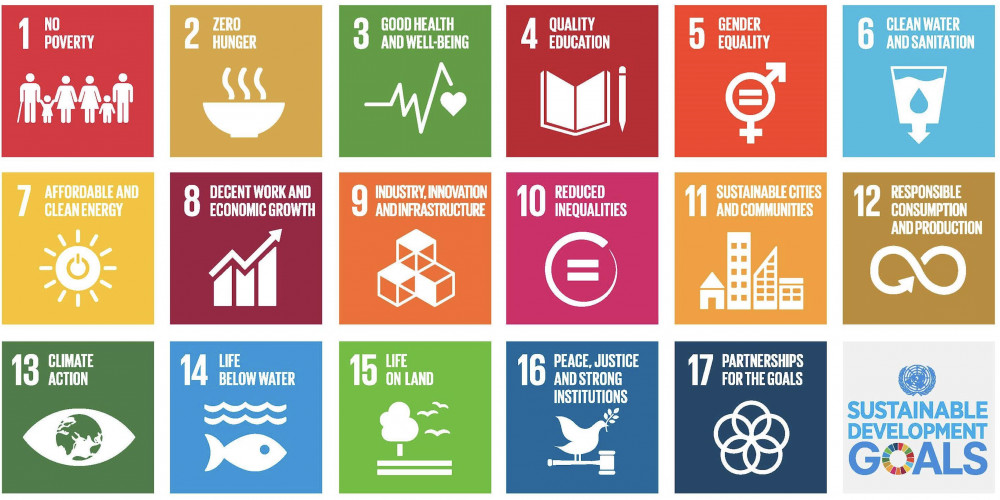 Why is TIS involved?
We are giving our students a good understanding of the issues they will face and the actions that they can take in order to rise to the challenges of our changing world. Furthermore, we want our students to have a head start so they can become leaders locally and globally in order to make positive changes, starting now! In short, we are preparing them and teaching them the skills to solve problems and to excel in this new world.
What are we doing at TIS?
We integrate these goals into our everyday lessons and co-curricular activities. For example, Grade 10 students learned about different kinds of inequalities in their English classes and raised awareness by designing displays in the NW lobby.
Kindergarten and elementary students learned about responsible consumption through our vermicompost program with our Activists in Residence. Student council and leadership students lead events for Earth Day and Mental Health Awareness months. The High School Eco-team students are growing vegetables and donating them to local food drives. Our STEAM committee put on a rocket challenge to empower students in the sciences and our wellness committee organized a fruits and veggies challenge. This year, we have raised money for gender equality, mental health, biodiversity and the TIS Green program, and we are looking forward to engaging in future activities to further promote the Sustainable Development Goals.
Given the success of last year's mission, we are committed to following a similar path during the 2021-2022 academic year. However, our goals are expanding. This coming year we aim to take action. Educating the change-makers of tomorrow, and exposing them to the sustainable way of life.

Our projects
To kick start the year, we have planned three projects. Each tackling specific SDGs with the aim to educate, inspire, and take action.
Activist in Residence
The Activist in Residence (AIR) Program is a school-wide program that aims to bring to life our mission "to develop socially responsible, lifelong learners able to problem solve, think critically, and make positive changes in our global community" by giving students access to experts from the field.
TIS Coral Reef Restoration
This year we aim to fundraise 150,000 MOP to restore degraded coral reefs in Lembongan, Bali, Indonesia. With the help of this year's Activist in Residence, Andrew Taylor, we will be able to take action and make a difference.
Rooftop Garden
The TIS rooftop garden provides students with the necessary tools and space to learn about plant life, healthy living, sustainability, and more.
Upcoming plans
Given the urgency of our current climate, we are continuously aiming to expand our toolbox. We need to educate tomorrow's generation on sustainable living and equip them with the knowledge to tackle modern problems.
Life below water
It is undeniable that humans have a deep connection with the ocean. From the ocean's provision of resources to its inspiration for the arts and literature, cultural rituals, and recreational activities ingrained within our societies, humans have benefited from the ocean for centuries. However, as human populations began to grow exponentially and the demands from the ocean rose accordingly, we started to see the collapse of fisheries, loss of marine species and ecosystems, the buildup of oceanic garbage patches, and much, much more.
Combining these demonstrated impacts with our increasing knowledge of the ocean from scientific advances, we now know that we don't have an ocean of unlimited and renewable resources. The ecosystems in the ocean are damaged and the resources will be quickly depleted if we keep using the ocean at the same rate. It has become an international and multilateral crisis requiring solutions from every public and private sector.
Therefore, we have named this year's theme: A Year For The Ocean. We are partnering with the Blue Corner Marine Conservation in Nusa Lembongan, Bali, Indonesia, to restore degraded coral reefs and attempt to reverse the negative impact of human activities.
Andrew Taylor is a marine biologist and founder of Blue Corner Marine Conservation. Throughout this academic year, we will stay closely connected with Andrew to arrange the TIS Coral Reef Restoration Project. Additionally, we are launching monthly Q&A sessions, where students will have the opportunity to interact with Andrew and ask questions related to ocean conservation and ecology.
Sponsorships or partnerships
With several projects on the way, we are looking for sponsors that are willing to help fund our program. The contribution will greatly support our endeavor to educate future generations on sustainability and create positive impacts on the natural ecosystem. Aside from sponsors, we are also in search of partnerships. Collaboration between TIS and companies would allow TIS students to experience the professional side of sustainability, or expose students to projects related to the ocean, marine life, or SDGs in general.
Sponsors and partners would assist in the development of the following areas:
Sponsorships:
Rooftop garden:
Irrigation system

Outdoor decoration

Solar panels and water pumps

Additional planters, supplies, and tools
TIS Coral Restoration Project:
Corporate sponsorship for TIS Coral Restoration Project.

Fundraising event

Donation to Blue Corner Marine Conservation
Partnerships:
Collaboration with existing ocean-related projects from companies

Arrangements between companies' sustainability experts and school classes
What we can offer
As a show of gratitude, we would display a banner with the company's name and logo on our rooftop garden and on our website. Additionally, we will mention the company's name when we publicly present the projects.
We look forward to hearing from you!