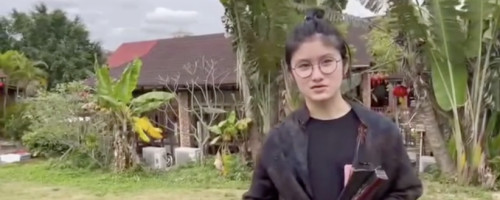 Searching for Vegetables While Passing the Old Man's Village
Inspiration can come to an artist in many forms, through different sources and at any time.
This is no exception for Cloris (Grade 9), who put pen to paper while sitting in her father's car, producing a beautifully written and amusing story based on her experiences in the city-wide lockdown during the Covid-19 pandemic. Written in Classical Chinese, Cloris details a family's search for produce during a time of uncertainty, panic buying and the fear of being caught in a Red-Coded Zone.
Her piece astonished all that read it, as her ability to write in Classical Chinese and interweave it with a humorous twist is highly advanced for her age. Cloris's story was so well received, it landed a place in the Macao Daily Newspaper.
The structure is quite complete, the beginning echoes with the end, the "slip-up" plot stands out, and the ending is warm and has aftertaste - 太皮, Expert Opinion, Macao Daily
This is not the only feat Cloris has had in her Chinese Studies. Utilising her originality, Cloris took a creative approach to her homework assignment on the poem "Pass the Old Man's Village" by the renowned Tang Dynasty poet Meng Haoran. She created a 4-minute video delicately reciting the poem and presented her analysis and interpretation. This unplanned submission was so impressive, it won 3rd place in the "China in Poetry and Paintings," receiving coverage by Macao Daily once more.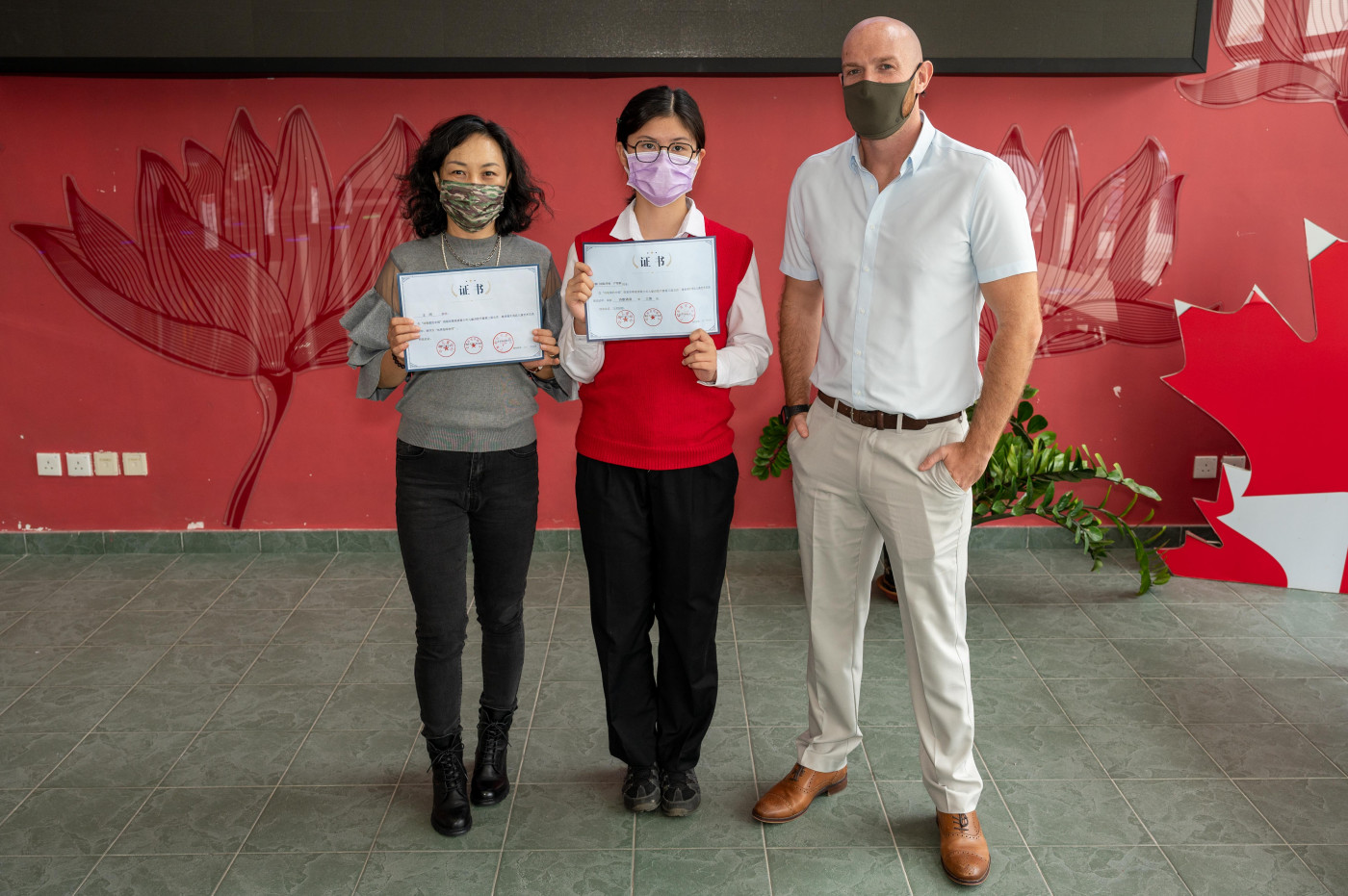 Alliance between Teachers and Parents
Cloris's incredible success in her Chinese endeavors is a reflection of her hard work and dedication, and the tremendous support she receives from her Mandarin Teachers and her parents at home.
"I want to thank all the mandarin teachers at TIS. They try their best to use different methods to teach different students at different levels of Mandarin. I know that it's very hard to do so. Thank you to all the Mandarin teachers, especially Queenie U and Sabrina Wang, as they were Cloris's Mandarin teachers." - Cindy Liu, Mother
The collaboration between teachers and parents is vital to ensure students get the proper attention and encouragement to prosper in any and all endeavors they pursue. As students spend most of their day at school, teachers are tasked with planting seeds in student's minds by sharing their knowledge through different teaching methods and approaches to learning (ATL). Parents, in turn, are tasked with watering these seeds by supporting the student's education at home so that what is learned at school flourishes in their everyday life.
Teachers are one of the most influential figures in our lives. They are a portal to the acquisition of knowledge, our first contact with the possibility of what we could be and, often, one of our biggest inspirations for our life projects. Although most of us can't name what we had for lunch yesterday, we can all name the teacher that influenced us to become who we are today.
Thank you to the incredible teachers at TIS for going above and beyond to ensure our students are equipped with knowledge, education and opportunities to excel in their chosen pursuits. Even sparking inspiration in our brilliant students to write classical pieces in the back of their parent's car.
Watch Cloris's poem analysis HERE