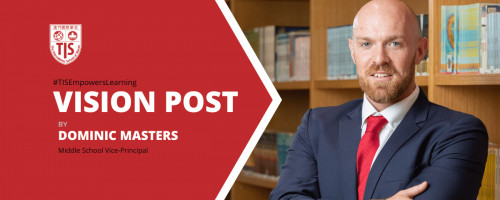 How the IB Learner Profile helps to create students of good character
"In a safe, caring and welcoming environment, our mission is to develop socially responsible, life long learners able to problem solve, think critically, and make positive changes in our global community."
Our mission statement provides a snapshot of the environment we create and the students that thrive in that environment at TIS. The IB Learner Profile forms the foundation for positive behaviour in our Middle School section of the school. These attributes overlap very well with our mission statement.
The IB Learner Profile focuses on the following ten attributes:
Caring

Risk Takers

Thinkers

Communicators

Principled

Balanced

Open Minded

Reflective

Inquirers

Knowledgeable
Traditional education systems focus on building students' knowledge but do not have such a holistic approach to developing the whole child. It is clear that, in today's society, we need much more than just knowledge to succeed. Therefore, in Middle School, we are highlighting one Learner Profile attribute each month.