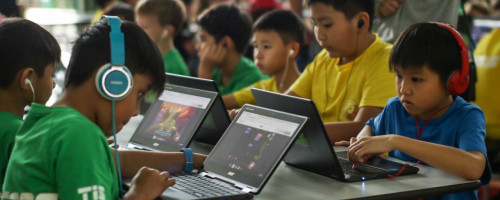 Hour of Code is Back for Another Year!
Get ready for the Hour of Code! TIS hosts this fun learning opportunity every year to provide elementary students with a one-hour introduction to computer science and computer programming. Here are the details:
When is it?
Wednesday, December 11th
What time?
3:15-4:30 pm
Where is it being held?
MPR 3, North Wing
Who can attend?
The target audience is Gr. 2-6 students and parents. Other members of the TIS community are welcome to join the activity.
Do I need to bring anything?
Devices will be provided. Please bring headphones or earbuds.
Sign up here
localhost:8888/tis/hoc.signup.php
The Hour of Code is a global movement by Computer Science Education Week and Code.org. It has reached tens of millions of students in more than 180 countries. Want to learn more about Hour of Code? Watch the video clip below: