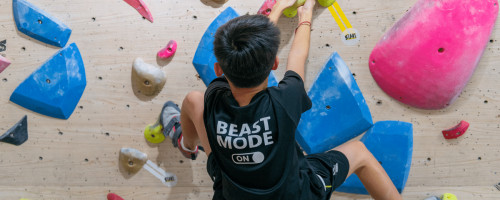 Grit and the Qualities to Succeed
Angela Duckworth, Ph.D (2017) is the author of the book called Grit and is an American psychologist who has worked with organisations such as the White house, The World Bank, NBA and NFL teams after graduating from Harvard and Oxford universities. She describes grit as "a combination of passion and perseverance" (Duckworth, 2017, p8). This suggests that grit is an ability and skill that we can learn, allowing us to keep going when challenged.
Angela dedicated years studying grit and attitudes, creating a twelve item Grit Scale that accurately determined who possesses grit and how much. Her test was utilised in schools, universities and West Point military academy. The Grit Scale accurately determined which participants successfully gauged their answers to a questionnaire prior to the challenge. However, success is not guaranteed through the possession of grit alone. Dr. Kai Swigart, Ph.D (2022) cited on the Talk Doctors website believes that "problems become the lessons learned upon your journey to success" meaning that we must learn to overcome problems as well.
At some point in our lives we have all faced or will face problems and challenges that can seem insurmountable. That will demand grit to keep going, plus our best knowledge to find solutions to succeed. Living with the pandemic has certainly thrown new problems at us all, with Cushing (2021) arguing that this new way of being will be here for the foreseeable future. However, we have been able to adapt and remain focused on our goals and things of importance. In a world where there are more distractions and stimuli, students and adults can easily lose sight of these destinations.
This is why good habits are so important; Dr. Kai Swigart, Ph.D ( 2022) explains, "we need to choose them (habits) carefully, and change them if necessary; to ensure that they accurately reflect who we really are, and focus on the things that matter most". This is why at TIS, students are required to set goals and are reported on their Approaches to Learning (ATL's). These approaches are reinforced and guided by the TIS Tiger Traits and the IB Learner Profile, both of which focus on resilience, arguably another name for grit, because of its links to success.