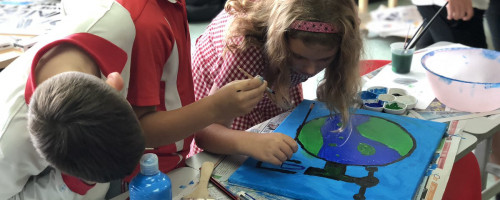 Changes to ECA Program Schedule
ECAs have always been a significant part of the TIS experience and we are committed to offering the fullest possible experience for each of our students. However, due to the government's pandemic control guidelines, the following changes have been made to the 2020/21 ECA program schedule:
Session 1 (Sept - Nov) has been cancelled

Session 2 (Jan - Mar) and Session 3 (Apr - Jun) will run as scheduled, but will be reduced from 9 weeks to 8 weeks

Sports teams will not be affected

Other special interest activities and year-long clubs (Student Council, Elementary and Middle School Leadership, Model United Nations, Primary Musical etc.) will proceed as normal for the fall term.
Parents can register their child for extra curricular activities and sports teams on Gibbon starting Friday, September 4th at 8:00 AM.

餘暇活動一直是澳門國際學校其中一個重要組成部份,我們致力為每位學生提供最全面的學習體驗。然而,鑒於澳門政府對新型冠狀病毒大流行的控制指導方針,學校進行了以下2020-21學年餘暇活動的更改安排:
第一期(9月至11月)取消

第二期(1月至3月)以及第三期(4月至6月)如常進行,但會從為期9週減至8週結束

運動校隊不受影響

其他興趣班及學年俱樂部,如學生會、中小學生領導活動、模擬聯合國會議、小學音樂會等,將在秋季照常進行。
從9月4日週五上午8:00開始,家長可透過Gibbon系統為子女報名餘暇活動及運動校隊活動。