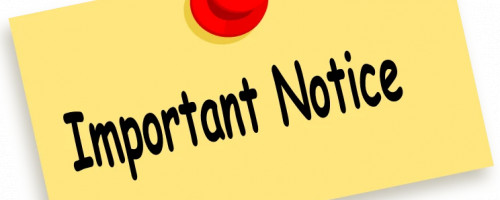 Message for Pre K Parents
August 28, 2020
Dear Parents,
We have an update regarding the resumption of Pre Kindergarten classes.
Yesterday afternoon, the DSEJ announced that children under the age of 3 will not be permitted to begin Pre Kindergarten classes (K1).
In consultation with the Health Department, it was determined that children under 3 have difficulties wearing a mask and therefore are not able to attend school. However, as soon as the child turns 3, they will be welcome to join their class. Tuition fees already paid for the school year will be applied to the remainder of the year.
Children under 3 years of age are eligible to be enrolled in the TIS Kindergarten Distance Learning Program, which is designed specifically to accommodate our younger students. Tuition fees for the Distance Learning Program will be offered at 50% of the regular tuition level. For families who have already paid the regular tuition, the balance will be transferred to the 2nd term of school fees.
TIS staff will be reaching out to each family today and tomorrow to provide more guidance and answer any questions. One on one Meet the Teacher interviews scheduled between 31st August and 2nd September will still proceed.
Sincerely,

Howard Stribbell
Head of School
2020年8月28日
致親愛的家長:
請閱讀以下有關幼兒教育一年級復課最新訊息。
澳門教育暨青年局宣佈,未年滿3週歲的學童暫時不得參與學校的幼稚園教育 (K1)復課計劃。
經過與衛生部門溝通後,政府認為3歲以下的幼童帶口罩上課存在困難,因此決定其暫時不能回校上課。然而,學校接受滿3週歲之幼童回校上課,已繳交的學費亦適用於剩餘學年。
開學時未滿3週歲的幼童可參與專為本校學生設計的幼稚園遠程教學項目,該項目費用為常規學費的一半;已繳交學費的家庭可在扣除遠程教學項目後,將餘額撥入第二期預付學費中。
TIS職員會在今、明兩天聯絡家長,為家庭提供更多指導和解答。定於8月31日至9月2日的幼稚園家長老師見面會,將如期進行。
祝安,

Howard Stribbell
學校負責人