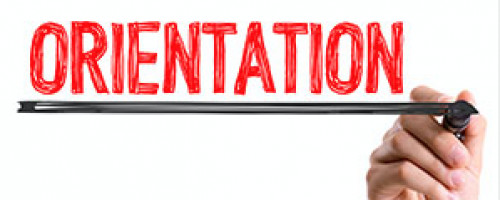 Clarification About Orientation Days
August 20, 2020
Dear TIS Families,
Please note the following important clarifications regarding orientation days for Grades 1-12 on 28th & 31st August and Kindergarten Meet the Teacher Interviews (31 August - 2 September). Please note times have been amended in some cases to previous notifications:
FRIDAY 28TH AUGUST
Grade 7-11 Orientation for new students to TIS (08:30- 12:30)
LOCATION: Learning Lab (RM2000, 2nd Floor, South Wing)
Grade 1-12 Classroom visit time for new and returning students (13:30 - 15:00)
NEW & EXISTING parents and students are encouraged to visit our school at any time within these hours to meet their homeroom teacher and learn about classroom routines and expectations. There is no need to wear the school uniform. Class lists will be posted in various locations around the school or existing families can check Gibbon from 8am on the morning of the 28th August.
MONDAY 31st AUGUST
Orientation activities begin/end at the normal school start/end times for grades 1-12. Uniforms are optional on this day only.
Kindergarten Meet the Teacher Interviews (AUG 31-SEPT 2)
We are still awaiting confirmation from the DSEJ as to whether Kindergarten can resume. As soon as this is clarified, we will issue another communication.
The PK-SK Meet the Teacher (One to One) Interview Days (Aug 31-Sept 1) will go ahead even if the DSEJ doesn't allow the resumption of classes.
SK Meet the Teacher Interviews will be held August 31 and September 1.
PK/JK Meet the Teacher Interviews will be held August 31, September 1st and 2nd.
PK/JK families will learn about staggered entry times for September 3rd - 8th during these interviews.
During your scheduled interview time you and your child will also learn about classroom routines and expectations, as well as our family friendly program should the DSEJ not agree to resume Kindergarten classes. Your child's homeroom teacher will try to contact you by phone between August 26-28 to schedule a suitable time.
If you haven't heard from the school by 28th August, please contact the school at +853 2853 3700 or email kelly.lei@tis.edu.mo.
We look forward to welcoming your child back to TIS!
2020年8月20日

親愛的TIS家庭成員:
請注意以下重要說明,有關8月28日和31日的小一至高三年級入學日以及幼兒園家長與老師見面會(8月31日至9月1日), 並請注意更新後的時間安排:
8月28日(星期五)
初一至高二 新生入學指導(08:30- 12:30)
地點:學習實驗室 (南翼二樓 2000室)
小一至高三 新生和舊生與班主任會面(13:30-15:00)
我們鼓勵新生和舊生以及他們的家長在這段時間內回校,與他們的班主任見面,並了解課堂的安排和期望。當天無需穿校服。分班名單將於單天於校內張貼,舊生家長也可在8月28日上午8點登入本校的Gibbon系統查閱相關資訊。
8月31日(星期一)
小一至高三年級的迎新活動在正常的上學時間開始和結束。當天可選擇穿或不穿校服,但僅限這一天。
幼兒園家長與老師見面會(8月31日至9月2日)
我們仍在等待澳門教育暨青年局確認幼兒園是否可以如常復課。待我們收到通知後,我們將再次發函通知家長。但即使教青局不准許復課,PK-SK家長與老師見面會(單對單)(8月31日至9月2日)也將如期進行。
SK家長與老師見面會將於8月31日和9月1日舉行。
PK/JK家長與老師見面會將於8月31日、9月1日和2日舉行。
PK/JK家長將在這些面談中了解9月3日至8日的入學安排。家長和小孩可了解課堂安排和期望,以及若教青局不准許幼兒園複課而推出的家庭友好計劃。班主任將會在8月26日至28日之間透過電話與您聯繫,以安排合適的時間。
如果您在8月28日之前還沒有收到班主任的通知,請通過+85328533700或發送電子郵件至kelly.lei@tis.edu.mo 與學校聯繫。
我們期待著您的孩子回到TIS!