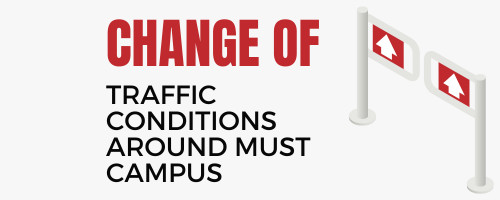 Change Of Traffic Conditions Around Our Campus
With the announcement of the latest round of citywide nucleic acid testing mandated by the Macau SAR Government, the amount of traffic around MUST Campus and therefore around TIS, has increased.
In relation to this, MUST have notified the school of the latest entrances and exits. These entrances and exits will remain in effect until 9pm, October 7.
North Gate 2 (opposite to Block A)- Campus. Entrance Is Open.
North Gate 1 (next to University Hospital, Block H)-Nucleic Acid Test. Entrance Is Open.

South Gate (next to TIS, Block L). Exit Only.

East Gate (next to Gymnasium Entrance, Block J). Currently Closed.

Pedestrian Entrance to the parking area of Block C. Currently Closed.

Pedestrian Entrance next to Block R (LRT-MUST Station). Currently Closed.
Please see the map below for a visual of these entrances and exits.
If you need to visit the campus, please ensure that you carry with you at all times, your TIS Student or Staff pass. A Macau green health code and temperature check is required to enter any of the buildings on the campus.