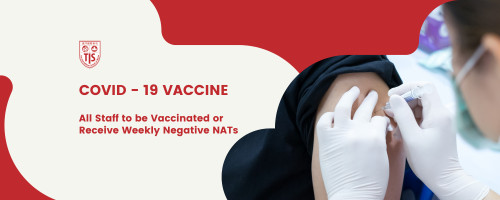 All Staff to be Vaccinated or Receive Weekly Negative NATs
As per DSEDJ's announcement on Thursday, Sept 30, all school staff will be required to be vaccinated or show a negative Covid test each week. Starting Oct 18, all TIS staff will meet this requirement.
TIS supports the vaccination efforts as a necessary measure for the pandemic prevention and will continue to implement pandemic prevention measures to create a safe learning environment.
Parents are encouraged (but not required) to have eligible children vaccinated and to continue to upload green codes once classes resume.