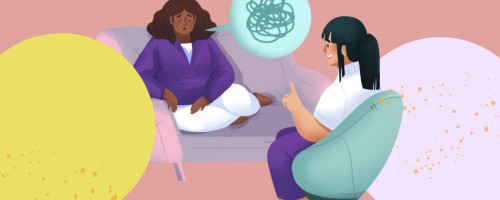 Building a better tomorrow, one-name-at-a-time
View the final list of names from grades 7 to 12 that are up for voting! The name with the most votes will rename the Counselling and Therapy spaces in your School for 2022-2023! See the live results here.
Wellness and mental health are topics that have been around for a long time. However, it seems to matter more now, than ever. There are a number of reasons why but the current COVID-19 pandemic seems to be one of the contributing factors.
Maintaining a vibrant and supportive culture within a School, requires that we are self-aware, inclusive and understanding. Promoting wellness - at an individual level first and foremost - plays a significant role in the happiness and culture of a community. We also know that the best learning takes place when students are happy, focused and stress free, something that is constantly challenged by our modern living.
However, we understand that reaching out and asking for help is not an easy task. It can be challenging for us to speak out about our struggles to those around us. There are particular times, such as the transitioning years and puberty, when emotional and social topics can be complex and confusing for young people to express themselves. That's where recognizing to seek help is of utmost importance.
Having areas where students can feel safe and welcomed is essential in facilitating the students to address their individual challenges and equipping them with the skills they need for a fuller future. We all have different experiences and opinions, therefore, we need a personalised set of skills to navigate the challenges that life sets in front of us. The uniqueness of these challenges and personalities means that the skills needed are seldom taught in a classroom. This is exactly why our highly qualified counsellors and therapists have an identified working space and a role in TIS. It is this space and the opinions towards counselling and therapy we need your help to identify and then build at TIS.
So how can mental health and wellbeing be promoted?
For one, openly discussing and building understanding of mental health and wellbeing will create a normalised and supportive culture that will challenge prejudice and stigma that can often delay seeking support and in turn elongate suffering. It is an effective way to get the buy-in across the school for other individuals, students and families to feel ready to talk about any issues.
Our commitment to nurture, guide and even challenge your child is not limited to the confines of a classroom. We believe and provide a holistic approach to learning and want ALL students to be the best version of themselves. Parents, teachers and students, we as a community must provide a role model and advocate for the importance of student (and individual) wellbeing.
That is why we invite you to join us in the commitment to breaking the stigmas of "counselling" and "therapy," and together, we can create a safe space for everyone to ask for help.
Working in partnership with all of our secondary students and teachers, the School's Counsellors and Therapists have launched a competition to rebrand and redesign and most importantly rename the Counselling and Therapy area, a movement to break the stigmas around the topic and normalize mental health.
Your Vote Counts: by renaming our spaces, together, we raise awareness to the support available, get people talking and thinking about mental health, well-being Counselling and Therapy but most importantly we take a step to challenge any stigmas or barriers that may hinder your child seeking help. We aim to create a welcoming environment for everyone to seek help with pride and confidence.
Starting with over 24 submissions across Grades 7 to 12, the finalists for each grade are now available for YOUR VOTE to help name one of the most important student support areas in the school. Voting will close on Jun 13, 2022.