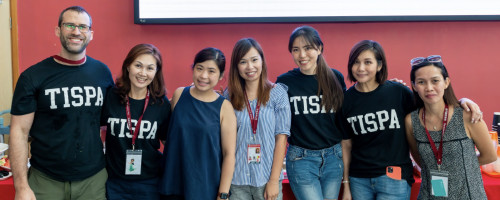 A Great Start To The Day Thanks to TISPA!
A delicious breakfast buffet of sweet treats welcomed TIS staff on Wednesday morning as part of Staff Appreciation Day organized by the TIS Parent's Association (TISPA).
Not only were staff greeted with smiles and delectable bites ranging from mini egg tarts to beautifully sliced banana bread to freshly cut fruit (and more!), they also received a TIS/TISPA mug as a token of TISPA's appreciation. In addition, staff had an opportunity to participate in a lucky draw to win some amazing prizes.
To top it all off, our thoughtful TIS kindergarten students prepared customized paper bags to place food items to take away for those who wanted to enjoy their breakfast later.