Researching
Universities & Colleges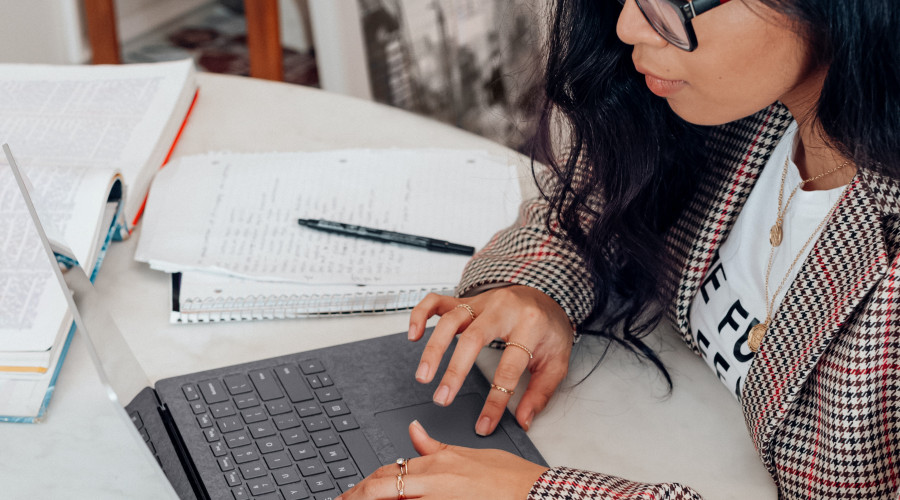 At TIS we use BridgeU for university and careers planning. Students in grade 9 to grade 12 have personal accounts that let them research their options and organise their applications.
Students can click here to login to BridgeU
TIS Online University Fair 2020
The 10th Annual TIS University Fair has moved online for 2020 with Cialfo. Over 120 universities from around the world will be participating Monday, September 21st and Tuesday, September 22nd from 6:00 pm to 10:30 pm. Students were given instructions to pre-register for specific university sessions.
Parents who would like to join should register using the information below.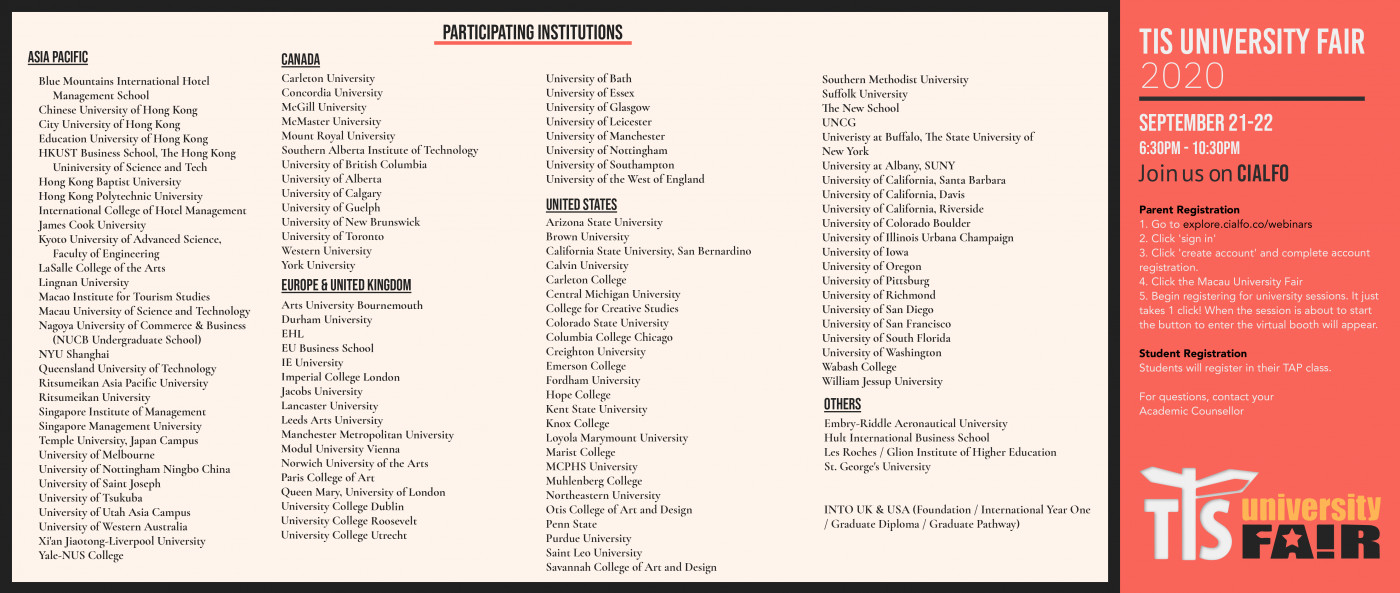 Research Links
Here are some useful links to help with your university research
INTERNATIONAL INFORMATION:
UK:
USA:
CANADA:
HONG KONG (By University):
AUSTRALIA (By State or Territory):
RANKINGS (Remember, many of these are newspapers ranking colleges and that you aren't going to get the same results on all of the sites – choose carefully)

World Rankings
US Rankings
Canadian Rankings