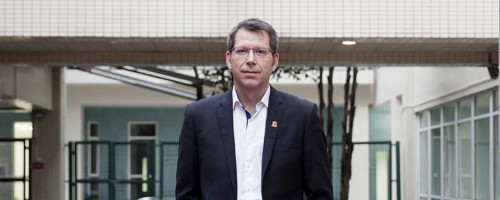 Welcome Back Message from the Head of School
TIS families will soon be seeing a familiar face when they return to campus in a couple of weeks. Howard Stribbell is stepping back into the role of Head of School. Mr Stribbell has a long history with TIS, having previously served as Head of School from 2010 to 2018 and Vice Principal for the four years prior. He also serves on the TIS Board of Governors.
Mr Stribbell is currently in quarantine after arriving in Macau a few days ago, but wanted to connect with the TIS community to welcome everyone to the new school year and to provide important information on upcoming plans for September and the rest of the school year.
Welcome Back Message from the Head of School
Stay tuned for more details on TIS' Distance Learning Program as well as important school start-up information coming soon.