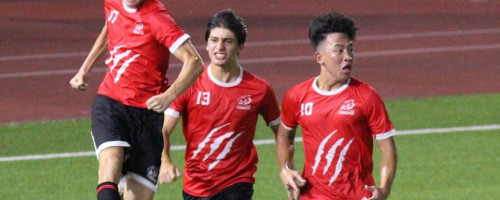 Tigers Roar into TIS History with Win at DSEJ Football Final
The TIS high school boys football team made history last night as they became the first TIS team to win DSEJ football GOLD!
The final against Macau Anglican College was held at the MUST Stadium, supported by over 300 spectators.
What an amazing team, what an amazing accomplishment!! The boys turned on their Beast Mode from the opening whistle and they never looked back, defeating MAC 2-0. Huuuuge congratulations to the boys and our awesome coaches: Mr. Masters, Mr. Arul, and Mr. Vincent. Simply amazing!!
For those of you who missed the game last night, or wish to re-watch the historical game. Here is the youtube link:
2019/2020 DSEJ Football Final - TIS vs MAC