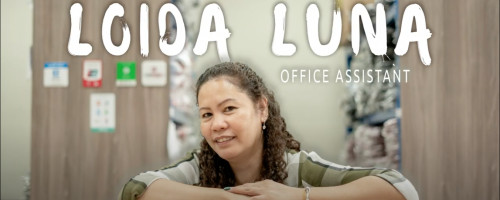 Meet the People Who Work Behind the Scenes at TIS - Episode 4 - Loida (Office Assistant)
Meet Loida, one of our longest serving staff members at TIS. Loida has worked at the School since it opened in 2002. She is more than simply an office assistant, her day is busy with managing the school uniform shop as well as assisting with mail delivery and other office chores.
Filmed & directed Karen Tho (Class of 2018). Narrated by Ana Marin (Class of 2020).
Loida Luna - Office Assistant