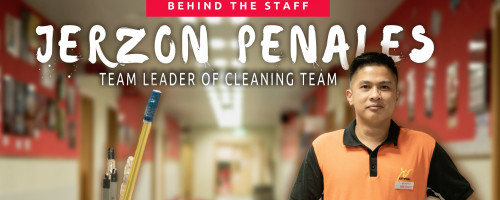 Meet the People Who Work Behind the Scenes at TIS - Episode 3 - Jerzon (Cleaning Team Leader)
Meet Jerzon Penales, our spotlight the staff for the third episode of "Behind the Scenes at TIS". Jerzon leads his hardworking team to make sure all the facilities at TIS are clean, functioning and safe. A janitor's job is never done!
Filmed & directed Karen Tho (Class of 2018). Narrated by Ana Marin (Class of 2020).
Jerzon Penales - Cleaning Team Leader