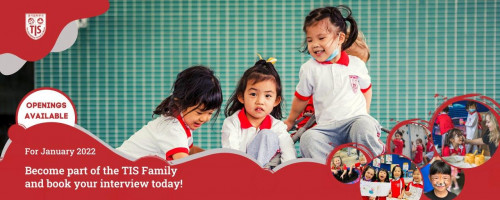 School Vacancies Available January 2022
At TIS, our teachers are highly experienced professionals that share a deep commitment to educating the next generation. In addition, they exhibit a true devotion for each student, which translates to successful young people as they progress through each school phase.
TIS teachers offer a unique and holistic educational approach that encourages learning and inquiry which is aimed at developing higher level thinking.
Our caring and safe atmosphere make it an excellent choice for your child's formative years and beyond.
We have limited positions available in the following classes for our January intake:
Pre-Kindergarten, Junior Kindergarten

Grade 1

Grades 3-5

Grades 7-9
To avoid disappointment, secure your appointment by calling 2853 3700 and apply here.
TIS also offers school tours, to book email admission@tis.edu.mo
For further information about how to apply to TIS, please click here.