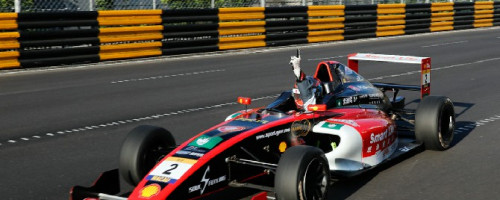 TIS couldn't be more proud of alumnus Charles Leong (Class of 2020) who claimed first place in the Formula 4 Macau Grand Prix over the weekend.
Charles was able to stay in front of the other local driver in the race, Andy Chang, to capture the top spot in a historic win as only the third local driver to ever take the podium.
Said Charles, "It's really hard to use a word, or any sentence or any line to describe how I'm feeling right now. Reaching a dream is everyone's desire which is...I just can't describe it right now."
Congratulations Charles from all of us at TIS!
Photo credit: Macau Daily Times