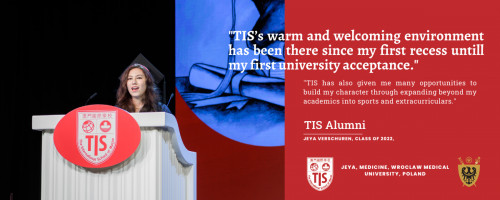 Go International: from a local school to The International School of Macao
With the variety of educational options available to families in Macau, identifying a school with the best education for your child is a vital decision most families will need to make more than once throughout their child's schooling. International schools have grown in popularity over the last few years; however, why would you choose an international school for your child?
Why Switch?
With the world becoming more deeply connected, a global mindset and international curriculum will create opportunities for your child through an international school. Through the International School of Macao, students get opportunities at top universities, by developing their skills and becoming the best versions of themselves.
TIS's approach to learning and teaching focuses on a child's wellbeing. Nurturing and supporting your child's natural talents and passions is the best way to achieve student success.
Whether your child is more academically focused or creative and passionate, find a school where your child will flourish in an environment with values that align with yours, so that your child will be nurtured and supported. ← To learn more about what to look for in the right school for your family, please visit http://bit.ly/3khu1hO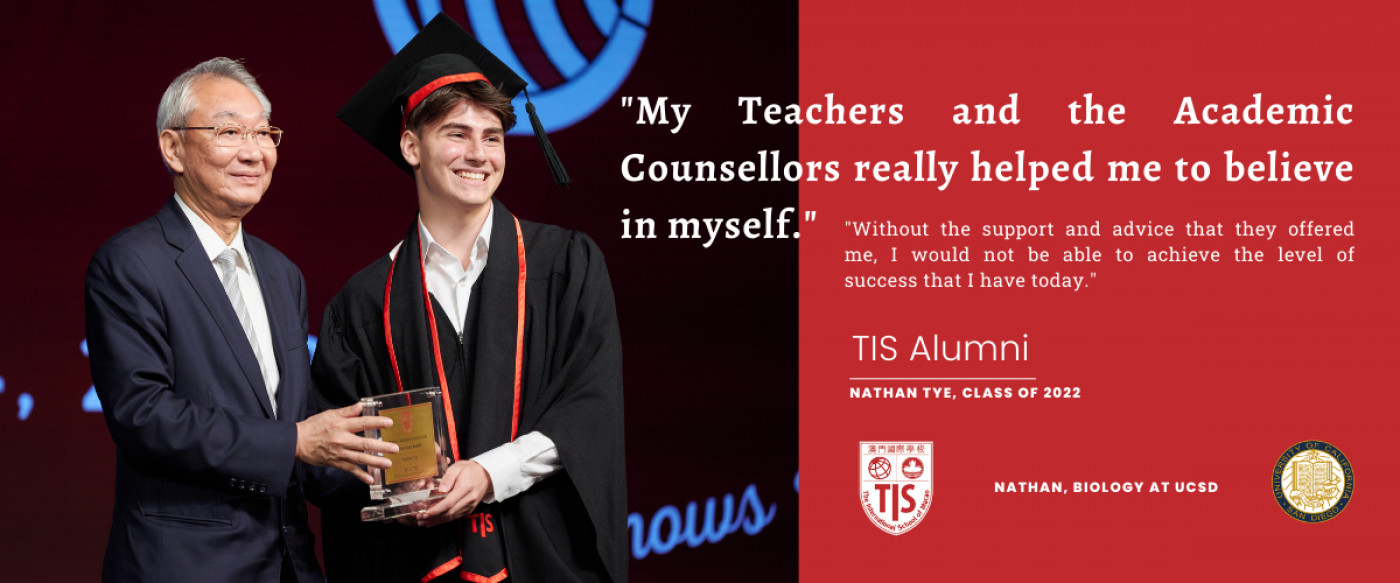 An International Curriculum | an international curriculum incorporates modern teaching methods that help to better prepare students for university. At TIS, we offer our students two educational pathways: the Alberta Education program of studies and the International Baccalaureate Diploma (IB) Programme. Both are widely recognised by universities worldwide and prepare students for further study.

Class Size | smaller class sizes allow for more individual attention, ultimately leading to a deeper engagement between students and teachers. Involving students in the education process encourages them to think deeply and ask questions which can help children in future problem-solving.

Higher English Standards | exposing your child early to native English language speakers helps them to pick up the language easier than at other times in their lives. In addition, learning and studying English at a higher level can contribute to your child's English language proficiency and, later on, in the integration of their lives in university, should they choose to study abroad.

Extra Curricular Activities | can help students develop their interests that can nurture a natural curiosity about the world. It also assists candidates in future university applications. Universities look for great students, not only academically, but they seek players and driven candidates. Through ECA's, a child can show their motivations and what type of talents they can bring to a new community.
When to switch?
When you are ready to take the plunge and enrol your child at TIS, the right time is always to move your child as early as Kindergarten. However, if you are switching schools, a good entry point is in:
Grade 1, which marks your child's start to Elementary school and in 2023, TIS will be a candidate school offering the IB Primary Years Programme (PYP) which is a student-centred approach that follows the best global educational practices that assist in preparing young students for a rapidly changing world.

Grade 7 marks the start of Middle School and the beginning of a new school era for students. This is also a good time to consider switching for, in preparation for Grade 9 and forward. Moving a student over now allows time for them to settle into the routine and study practices required for High School. It is also the perfect time for students to examine their interests using our Academic Counsellors as guides. Moving them over now allows them time to settle into a new school, make friends and start investigating course selections (Alberta and/or IB) under the guidance of our Academic Counselling team to see them through to the end of Grade 12.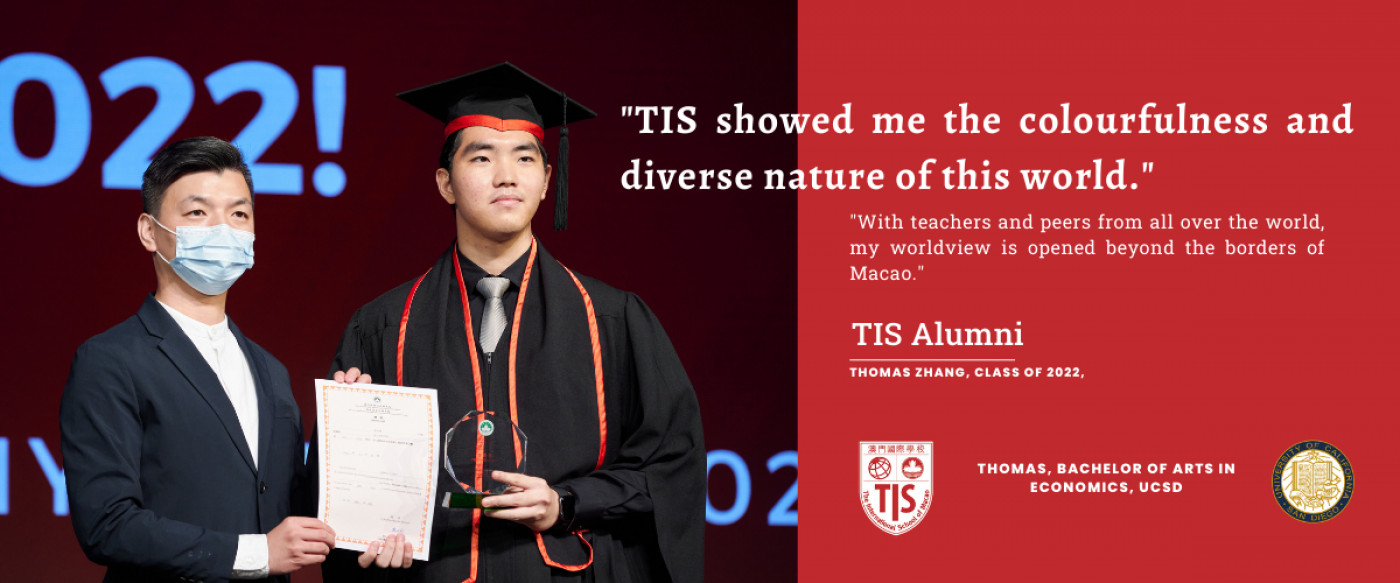 Do your homework & Apply for Admission:
If you haven't already, one of the most critical steps in your application process is visiting the School in person with your child! Meet the staff, teachers, fellow parents, and students and see how the school operates daily. And, of course, to see your child's reaction to the school. TIS has several opportunities throughout the school year for you to visit us:
If you can't make it on the day or if you have a few more questions to ask after you visit, there's no stopping you from arranging a second visit. You can:
…Book a Guided School Tour! Receive a personalised walk-through of TIS and receive information directly from our Principals. It's also a great way to ask more questions.
Book a tour to get acquainted with the environment at the International School of Macao.
Contact our School directly | All the information is on our website, but if you require assistance or additional information, don't hesitate to contact our Admissions team. Sophia and Christina are happy to help you as much as possible.
We understand that finding a school for your child can be a stressful and confusing experience. Trust our staff who are more familiar with parents that may have been in the same situation as yours. Take as much time as you need to make the right choice for your child!
You can find more information about Admissions on our page here, including the age of acceptance and other essential requirements.