Summer School Registration is now open!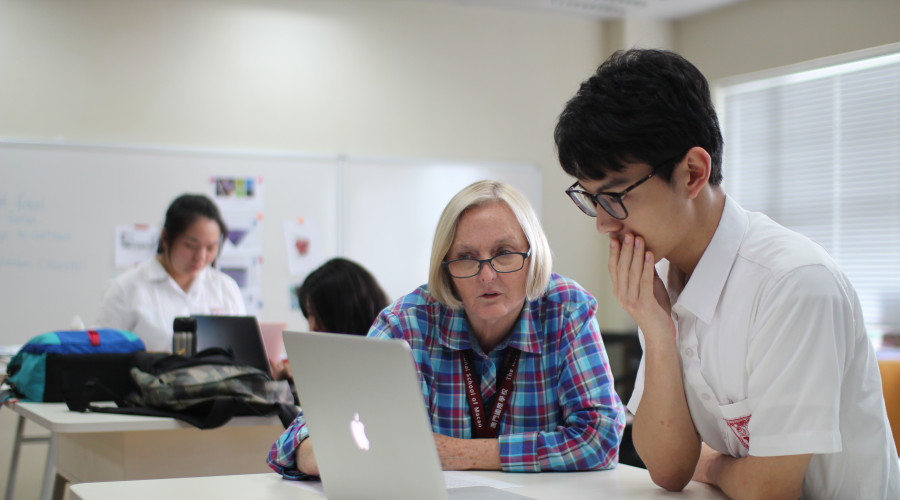 Dates

June 29th to July 4th

Times

Morning Session: 8:30 am - 11:30 am

Afternoon Session: 12:30 pm - 3:30 pm

Location

The International School of Macao

Admission

Open to students in Grade 7-12

Tuition

Current TIS Students: 1500 MOP/session/week

Regular Price: 2200 MOP/session/week
TIS Middle and Secondary Summer School is now accepting registration for our educational and inspirational courses.
TIS Secondary Summer School is a fantastic opportunity for students to prepare for their new class or to review material that they were previously struggling with. It is also a chance to learn a new skill or spend time taking a class you love.
All courses (except for GOALS) are four weeks long.
Getting Organized And Learning Success will be offered in the morning session for the first two weeks and in the afternoon session for the last two weeks of Summer School.
Courses
We are offering the following courses to all Middle School and Secondary School students to develop and refine their skills:
English Language Arts for Gr. 7 – 9
Math for Gr. 7 – 9
Science for Gr. 7 – 9
Visual Arts Gr. 7 – 9
Let's Dance Gr. 7 – 9
Drama Gr. 7 – 9
Cooking Gr. 7 – 9
Macro Photography Gr. 7 – 9
Sports and Fitness Gr. 7 – 9
GOALS Gr. 7 – 12: Getting Organized And Learning Success
Please note, all courses must meet a minimum enrolment to be offered. To learn more about the courses offered, please go to 2020 Summer School.
Contact Us
Should you have further inquiries, please contact the TIS Summer Camp Principal, Ms. Doreen Stribbell at summerschool@tis.edu.mo.
Registration and Confirmation
Once you have completed the online registration form, please come to the TIS North Wing Office during office hours June 10 – 24 to make your full payment.
Please note: Placement is made on a first come, first served basis, until the maximum number of students in the course has been reached.
In the unfortunate event there is insufficient interest in a course, we reserve the right to cancel the course and you will receive a full refund of your fees. Encourage your friends to join!
Your course will be confirmed when enrolment is reached before mid-June by email or phone. We look forward to receiving your application!
Transportation
Bus Service Available (Macau & Taipa Only – No bus service One Oasis or Hellene Gardens):
Eng: Click to view and print TIS Summer Camp Bus Application
Chi: Click to view and print TIS Summer Camp Bus Application
Please contact our office staff for more information.