Summer Camp Registration is Open!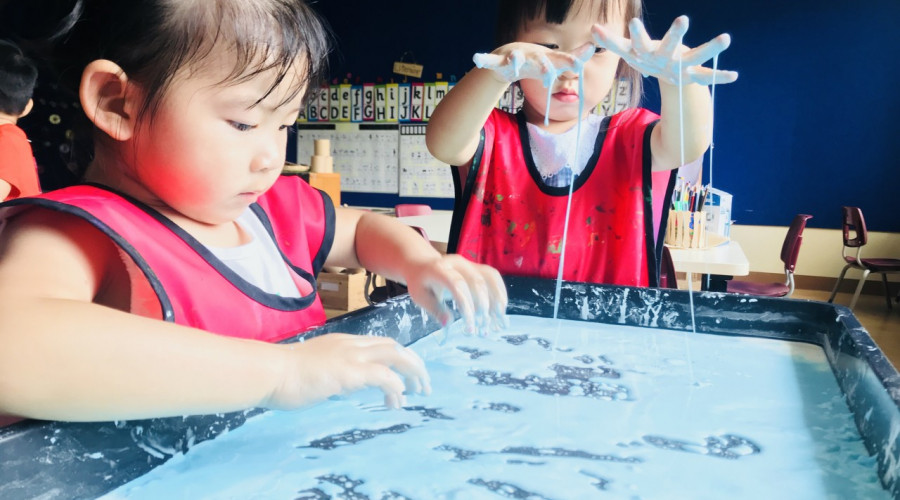 DATES
June 29th to July 24th, 2020 (4 weeks)

TWO SESSION TIMES
AM
PM

08:30 – 11:30 AM
12:30 – 3:30 PM

LOCATION
The International School of Macao

ADMISSION
Open to all students Grade 1-6 KINDERGARTEN SUMMER CAMP NOT AVAILABLE YET

TUITION/SESSION
TIS FAMILIES:
REGULAR:


$1500 MOP/Session/week
$2200 MOP/Session/week
At this time, we are not able to offer Summer Camp for Kindergarten. As soon as we have approval to run Kindergarten Summer Camp, we will post on social media and open the registrations. Please do not register for Kindergarten classes at this time.
Special Pricing Available for Current TIS Students
As a way to thank our TIS families for their support during this time of online learning, we would like to offer a discount for Summer Camp.
Current TIS Students: 1500 MOP/session/week
Regular Fee: 2200 MOP/session/week
The TIS Summer Camp gives all students in Macau from Grade 1-6 the opportunity to engage in fun-filled learning experiences!
Summer Camp runs for 4 weeks from June 29th to July 24th. Students can participate in 1 or 2 sessions each day, different courses each week, or stay in the same course.
Students are encouraged to attend all four weeks to benefit from the extended immersion in a full-English environment. However, applicants may choose to enroll in ANY of the four weeks as the courses are designed as stand-alone weekly themes.
2020 Summer Camp Brochure
Read our 2020 TIS Summer Camp Brochure for more information about our courses offered and registration.
Registration
Once you have read the brochure and completed the online registration form, you will receive a summary email of your registration details. Please come to the TIS North Wing Office during office hours June 10 – 24 to make your full payment.
Placement is made on a first come, first served basis until the maximum number of students in the course has been reached.
In the unfortunate event that there is insufficient enrolment in a course after your payment, we reserve the right to cancel the class. We may offer you an alternative course, but you are welcome to a full refund of the course fees.
YOUR GOOGLE FORM SUMMARY EMAIL AND THE RECEIPT FROM THE OFFICE IS CONFIRMATION THAT YOU ARE ENROLLED IN THE COURSE(S).
Notes
There are no refunds during Summer Camp for student illness, absence or school closure due to inclement weather.
PK / JK / SK students may ONLY attend a half-day session each week. They cannot attend two sessions per day.
The course grade ranges apply to the grade the student will start in September 2020.
How to make a payment
Once you have completed the registration form, please come to the TIS North Wing Office during regular office hours June 10 – 24 to make your full payment by cash, credit card or cheque. In the event that you are not in Macau to pay in person, you may request in advance to make a bank transfer.
Bank Name

BCM Bank

Bank Address

Avenida da Praia Grande No 572 Macau

Bank Tel No.

853 – 8791000

Bank SWIFT Code

CMACMOMX

Account Name

International School of Macao

Account No

1999453 (MOP) or 1999465 (HKD)

Address

Macau University of Science and Technology

(Block K), Avenida Wai Long, Taipa, Macao

Tel NO.

853 – 28 533700
First Day Procedures
The arrival time for the morning session is between 8:10-8:30 am & 12:10-12:30 pm for the afternoon session.
On your first day of summer camp (June 29, July 6, July 13, or July 20) follow the procedures below.
Kindly bring a water bottle, a hat, a change of clothes, and sunscreen. Every item must be labeled with your child's English name.
Kindergarten Arrival (001 PK, 002 JK, 003 SK):
Please make your way to the second floor of the North Wing (same as the school entrance). At the entrance to the kindergarten hallway (glass doors) check the list to find your teacher and classroom. Staff will be present to assist you.
Grades 1 to 6 Courses: (004, 005, 006, 007, 008, 009) and Options Courses: 010 – 028 Arrival:
Check your Registration Form Summary email to find the course code for your child.
On the first day each week, please make your way to the MPR (large gymnasium) where you will meet your teacher and fill out a name tag before going to class. After the first day, please go to the red mat area outside the MPR, find your teacher, and line up.