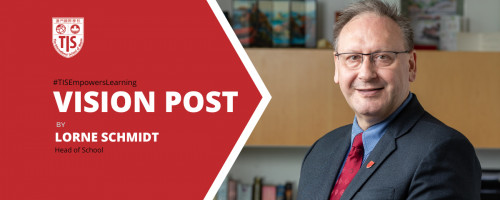 Why TIS is a Great School for Your Child
Imagine a school that could implement some of the best educational teaching and learning practices worldwide to provide an effective, top quality education for your child.
That is what we can do at TIS. As the only independent international school in Macau , our programs can incorporate curriculum and teaching programs that are internationally recognized for their quality and effectiveness. In addition, we open an extensive range of opportunities for international tertiary education. Therefore, "The International School of Macao," is an apt description of our identity.
Foundational Aspects of Education at TIS
Our unique educational experience is founded upon three aspects:
An International Curriculum,

Our Approaches to Teaching and Learning,

Experiences and Community.
TIS is an international school authorized to offer the Alberta Education program of studies. The Alberta educational framework is recognized as one of Canada's strongest academic programs and has a high degree of international dimension incorporated into the curriculum. TIS accreditation status is rated at the highest possible level, Tier 4*.
We are also authorized to offer our senior students the International Baccalaureate Diploma [IB] Programme to give them that extra academic edge.
In 2023, we will be a candidate school offering the IB Primary Years Programme [PYP].
Your child's student life at TIS is enriched through access to our certified teachers representing many different cultures - an international education in the truest sense. Add to that the 31 nationalities of our student population, not only will your child form life-long friendships and understand various cultures, it can make them a true global citizen.
With our teaching staff coming from many different educational backgrounds, we can implement best practices from a variety of educational frameworks emphasizing student growth. For example,rather than focusing on areas such as memorization of word spelling, math facts, and subject content information, we focus on developing each student's learning skills.. Not that spelling, math foundations and content knowledge are unimportant; however, we prioritize developing learning skills and personal attributes including: research, evaluation, critical thinking, application & synthesis of concepts, and building positive character traits - qualities that international universities look for in applicants.
We work toward developing students who are self-regulated in their learning and are able to identify their strengths and weaknesses as learners. The emphasis is on getting students to understand how to learn effectively and become better learners, rather than focusing on memorizing content.
Our student well-being programs also allow students to learn about taking care of themselves and respecting the rights of others. We take pride in developing students to become more open-minded about other perspectives and to understand that other viewpoints may also be correct. Our language support, learning support and emotional support teams provide resources that students may access in order to help them improve in areas where they might encounter difficulties.
The third aspect of our educational program is primarily focused on educational experiences beyond the classroom. Our Activist in Residence and Artist in Residence programs connect students with real-world issues and build their awareness of their responsibilities to our global society. Our Experience Week, Duke of Edinburgh and IB CAS programs, all address building individual skills and attitudes toward Creativity, Action and Service. Classroom activities are designed to ensure that the experiential learning is connected to meeting course outcomes. Leadership skills are developed via opportunities to participate in Student Council, Student Leadership, MUN, Yearbook and other groups.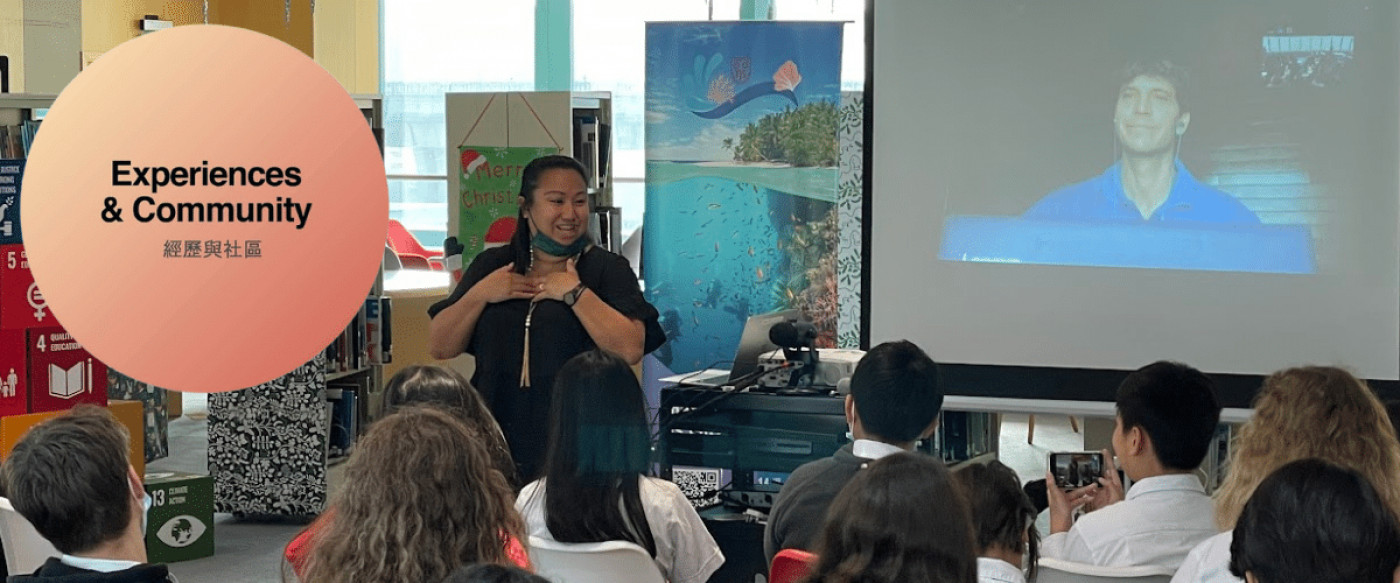 Our Athletics, ECA, Leadership and Performance programs contribute toward developing a wide range of skills, as well as providing a balance to academic study via the many options offered. In the school year 2022/2023, TIS will offer over 100 ECAs, 24 Athletics teams, and 15 Leadership & Performance opportunities for our families to choose from.
Combining our International Curriculum with our unique Approaches to Teaching and Learning sets our students on a pathway for Academic Success.
Combining our unique Approaches to Teaching and Learning with the additional Experiences and Community offerings allows students to connect their learning in the classroom to real world events and issues, generating Authentic Learning experiences.
Then, combining our International Curriculum with the programs offered via Experiences and Community enables our students to develop personally and holistically and become positive contributors as Global Citizens.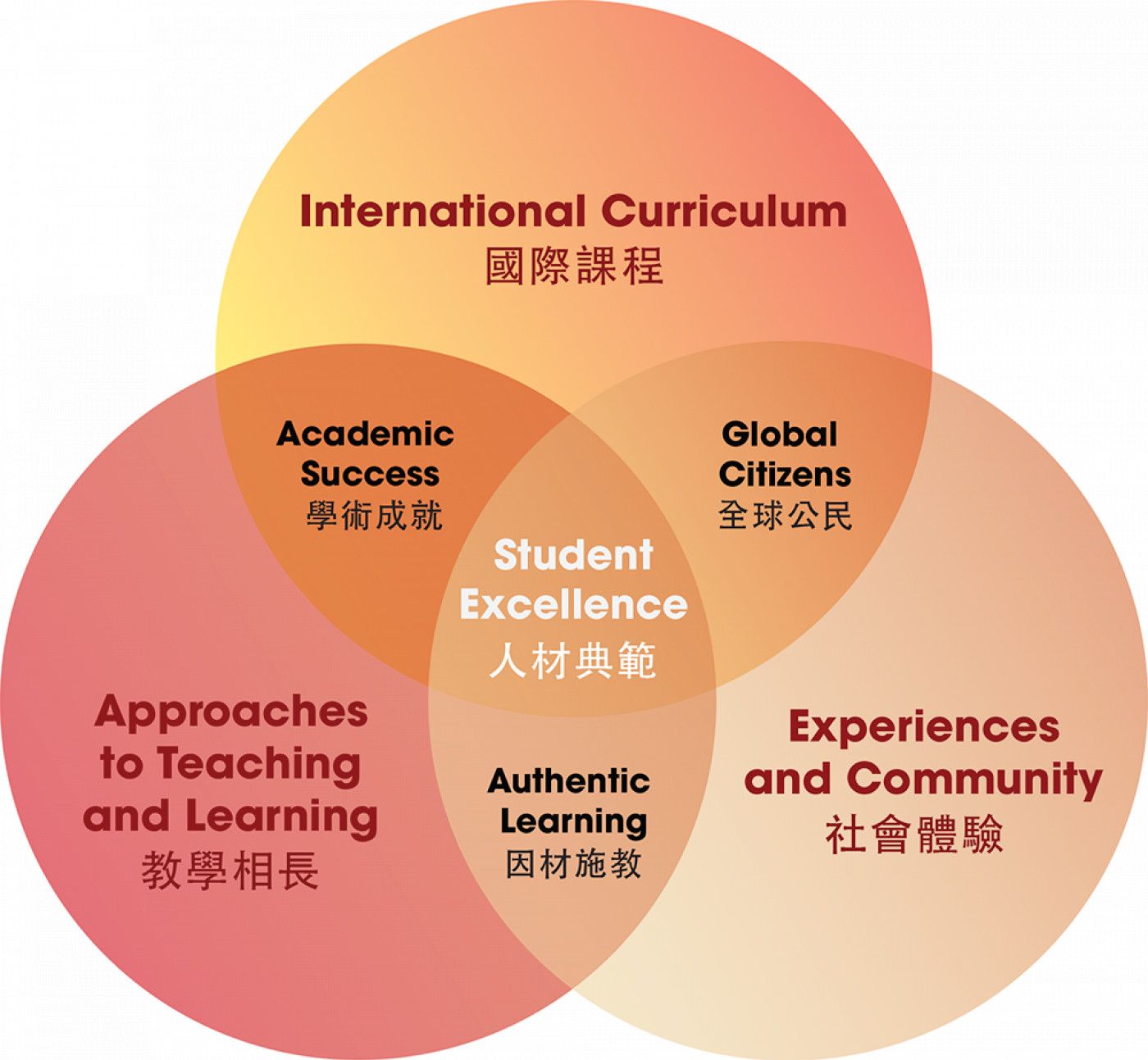 What is Student Excellence?
We believe that our three foundational aspects enable every student to reach their own personal level of Student Excellence. This may look different for each student, as each has strengths and weaknesses, areas where they may shine and areas for growth.
TIS provides opportunities for academic excellence, but this is only one category in which excellence may be defined. Excellence can manifest itself in many different ways beyond academic achievement. Therefore, TIS strives to provide opportunities for every student to grow and excel in whichever area of personal interest and natural aptitude they hold. We seek to challenge students to take responsibility for their own learning and pursuit of personal excellence. We promote the philosophy of life long learning so that pursuit of excellence can continue beyond graduation. We challenge students to focus on developing their personal skills, traits and attributes of good character to assist them in becoming excellent contributors wherever they find themselves in our world.
So why TIS?
Our mission is "to develop socially responsible, life long learners able to problem solve, think critically, and make positive changes in our global community." We believe that our three foundational aspects of our educational program provide a unique educational opportunity for students living in Macau. Our place in the Macau educational context allows us to achieve our mission as we are able to offer a truly international educational experience for each of our students, with a focus upon achieving Student Excellence.
*Demonstrating Excellence as a Tier 4 School
What sets a Tier 4 school apart is the work done to demonstrate educational excellence. Alberta Education recognizes Tier 4 as leading-edge schools that make a difference for students and goes beyond the standards expected of every school. Examples of educational excellence include:
academic results that consistently meet or exceed the provincial average;

robust educational programming that includes optional programs for students;

extracurricular programs that extend learning beyond the classroom;

opportunities that foster local, national and/or international collaboration; and

a comprehensive plan for professional learning that engages all staff.
*Source: "Handbook for Alberta Accredited Schools." Alberta Education, 2017. https://education.alberta.ca/media/3653597/aais_handbook.pdf.
TIS is one of only two Tier 4 schools worldwide, which demonstrates our ongoing commitment to excellence now and in years to come.
TIS is proud of our student's University Acceptances. View a selection of some of the Universities our students receive offers from.