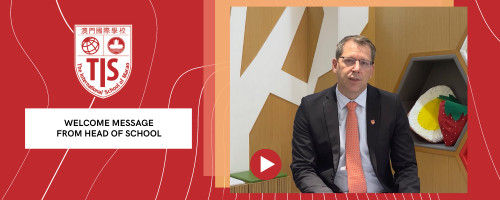 Welcome Back Message From Head Of School
The start of a new school year is headed our way and before you know it, a wave of students, new and returning, will be running up and down our hallways and filling up classrooms.
We are all eager to welcome back our TIS Tigers and we have exciting news and updates, from improvements to our infrastructure to some surprises you'll have to wait and see... For now, take a look at what TIS Head of School Howard Stribbell has in store for you in his welcome back video message.
See you all, soon!