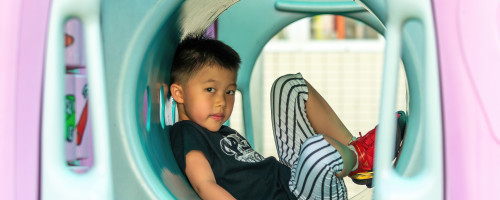 A successful four weeks of summer camp came to an end last Friday, 23.
The last week of summer camp was marked, without any surprises, by a lot of smiles and laughter, specially on the popular water day where students splashed and threw water at each other, refreshing from the summer heat.
Throughout camp season, students immersed themselves in new experiences by exploring their creativity, discovering new skills and trying new things all the while improving their personal and social skills in various activities that summer camp offers.
Whether it was sports, arts, science, robotics, drama, English or Mandarin (and so much more), summer camp provides multiple chances to not only learn but to also nurture student's emerging talents and prepare for the next school year.
Through fun, engaging and interactive classes, students learned and made meaningful connections with both peers and teachers, making new friendships that may last a lifetime.
Thank you to our summer camp staff for putting all their time and efforts in providing a wonderful summertime to our "campers" and we hope our students will remember this experience with fondness.
We can't wait to have you back next year.