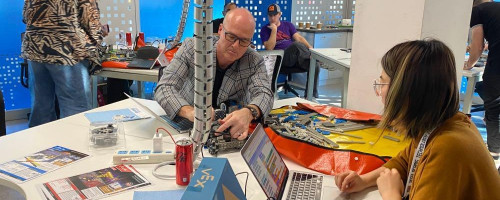 Staying at the Forefront of Educational Technology
A group of TIS technology educators, comprising Robert Flower, Sarah Fenwick-Ross, Mark Thorne and Amy Li, from various grade levels, were invited to attend the 2023 ACAMIS Technology Conference in Tianjin, leading workshops and participating in robotics challenges with outstanding results.
Highlighting Commitment to Professional Development and Innovative Teaching
Mr. Flower, an active member of the ACAMIS robotics committee and TIS Robotics Lab supervisor, played a crucial role during this year's ACAMIS Technology Conference as one of the Robotics Masters of the event, guiding over 30 teachers through the process of utilizing technology to build a robot from scratch. Mr. Thorne and Ms. Li also partook in this challenge, with Ms. Li impressively advancing to the finals of the robot-sumo event. Additionally, Ms. Fenwick-Ross made a notable contribution by presenting a workshop where she equipped elementary teachers with current tools and insights into how they can incorporate STEAM into their classrooms.
Reflecting on this enriching experience, Ms. Fenwick-Ross expressed her excitement, stating "This conference was an incredible opportunity to enhance my professional growth and stay at the forefront of educational innovation. I was able to discover innovative teaching tools and strategies, explore emerging technologies relevant to STEAM education, and gain inspiration to create engaging and impactful learning experiences for our students."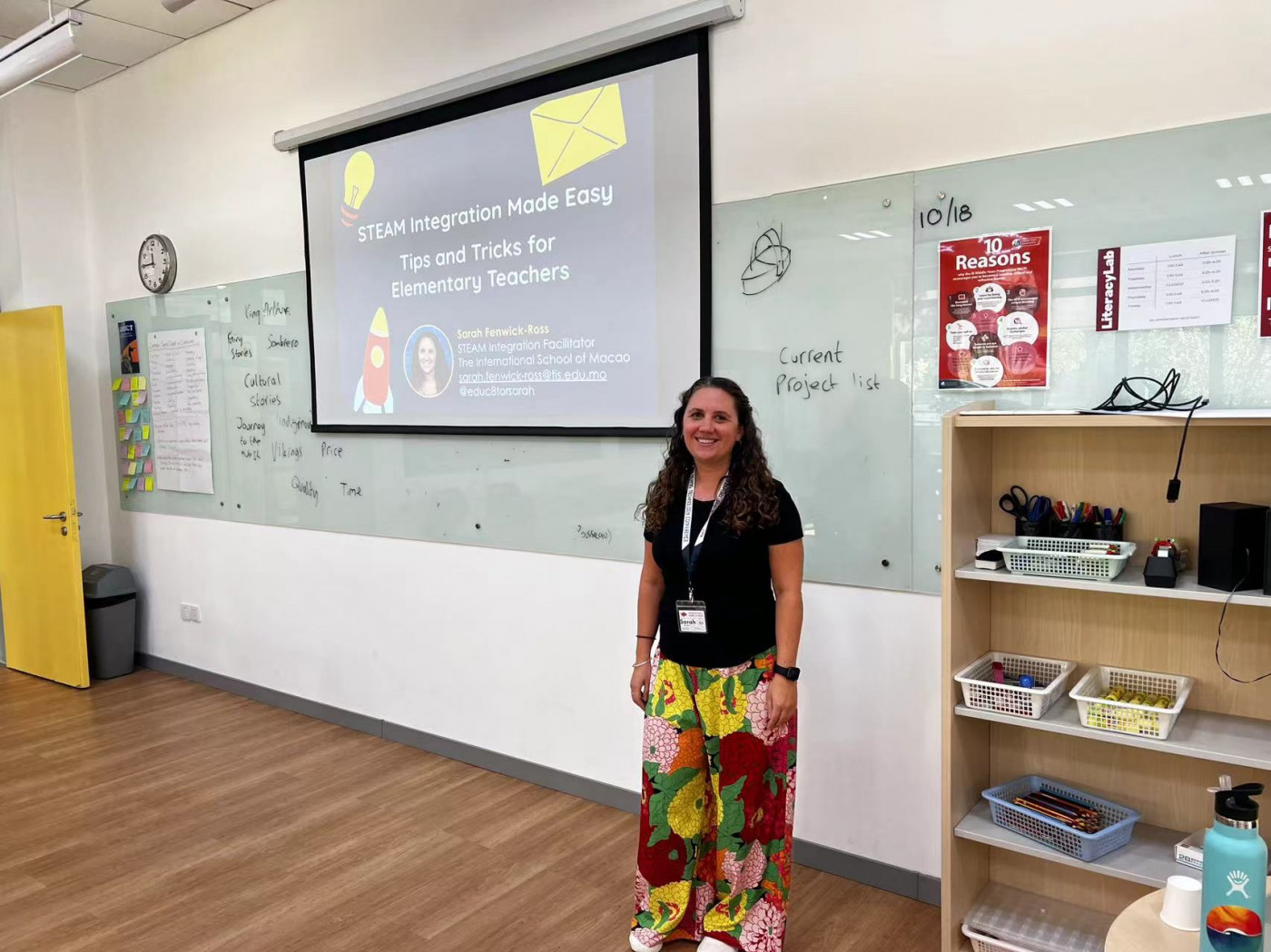 At TIS, we take great pride in the commitment and passion demonstrated by our educators in pursuing continuous professional development. By actively participating in conferences like ACAMIS, teachers stay up-to-date with the latest educational innovations, ensuring that classrooms remain current and dynamic spaces for all students. This commitment embodies the School's ethos of sharing knowledge and learning from fellow educators, creating an inclusive and connected environment that fosters the exchange of creative ideas.