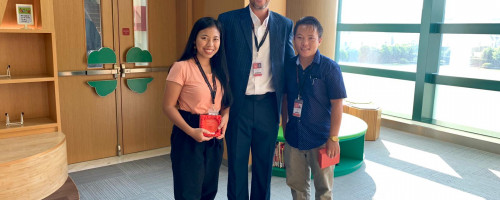 TIS Laos Outreach Program Continues To Be a Meaningful Exchange
TIS hosted two new teacher interns in September 2019 as part of the TIS Laos Outreach Program. The exchange program has become an important part of the school program in which TIS teachers mentor educators from developing countries and assist them on their journey to becoming practicing teachers in their home country. Somchit and Lae worked alongside TIS teachers and learned teaching methods based on inquiry. They were also able to experience some of Macao's culture, customs and language.
Student Intern - Howard Tong (Grade 12) and Communications Intern - Owen Littley, met up with them last month to learn what inspired them to become teachers and what knowledge they have gained during their time at TIS.