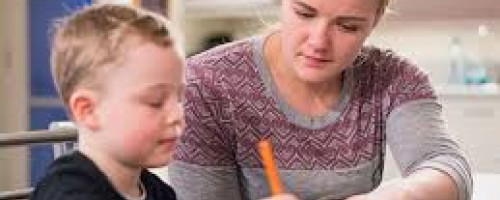 Staying Connected With Your Child's Academic Life
By Mel Varga
Now that we are into our second month of school, many parents are keen to find out how their child is doing at school. At TIS, we understand how important communication between the school and home is, and we provide a number of digital platforms by which parents can be kept up to date with their child's academic progress.
In Kindergarten to grade three, teachers and students use Seesaw to share their learning experiences. Everyday, young learners take an iPad and record their learning with a photo or video and possibly an annotation (voice or text) as well. This powerful activity promotes independence and the development of digital literacy among our young learners. Parents love viewing these experiences on their mobile device!
From grade four to twelve, teachers use Google Classroom to share learning resources, post announcements and assign school work. This versatile platform allows students to access course activity (even textbooks) from anywhere at anytime. As a parent, you can receive weekly (even daily) email updates from Google Classroom just by providing your email address to your child's homeroom teacher. These automated messages outline all activity that has been added to Google Classroom, including announcements, questions and assignments.
At the secondary school level (grades 7-12), parents can view academic progress in Gibbon - TIS' Student Information System. In Gibbon, you are able to view coursework such as assignments, projects & exams and you will also see assessments, comments & grades associated with each.
Each of these platforms are used to support teaching & learning at TIS while also providing parents easy access to their child's academic progress. If you are a parent, I encourage you to take advantage of these tools and use them as a starting point when talking to your son or daughter about their academic success at TIS.