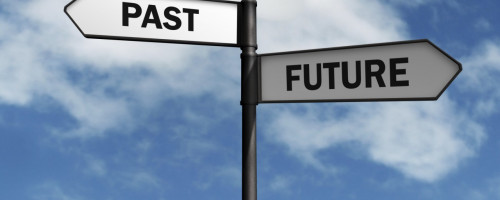 Growing up in rural Canada, I always dreamed about a career in the outdoors as a biologist or a nature conservation officer. I have always had a strong connection with nature and believed I would live and work in the mountains, protecting ecosystems and wildlife for the next generation to continue to enjoy. But as life takes twists and turns, I found myself moving towards a career in education. I was influenced by great people who, also, happened to be my teachers. They inspired me to follow my passion of making a positive contribution to the lives of young people through teaching and learning, and to contribute to the ripple effect of positive change in the world. And over the past twenty-four years in education, many things have changed in the world of teaching and learning that show few signs of stopping.
In 1994, upon graduating with a degree in education, I was as unaware as others that the world was on the verge of major change that would impact all aspects of our lives. We were probably not able to comprehend the impact at the time. The implementation of the internet and the rapid sprawl of personal computers during the 1990's and into the 2000's saw our lifestyles change in many ways. We ventured into the digital world with email, social media, online shopping, and virtual identities. We were creating the rules of digital citizenship while still learning and changing the rules of real life citizenships. It was, and continues to be, interesting times.
Secondly, advances in technology have contributed to changes in education. The past twenty years has seen some very innovative approaches to teaching and learning with the intent of providing access and equity to all learners. Outreach Education, online learning, flexible learning, and other strategies now provide opportunities for students to continue their learning from grade school, through university, graduate studies and right up to doctorate studies. Digital platforms have enabled children and adults to acquire the knowledge, skills and attitudes necessary for diplomas, degrees and PHDs that help them to improve their lives. Geography and socio economics have been less of a barrier than in the past which we must see as a real plus to improving our communities and society as a whole. What is ironic, is that many experts make the argument that we have never been more divided between the 'haves' and the 'have nots'. Could we have predicted that by providing opportunities for self-improvement through education would lead to more division and more inequity in the world?
Thirdly, the focus and pressure on academic performance has been steadily increasing; at a micro level for students and at a macro level for countries and their educational status on the world stage. Internationally, in 2000, we saw the first international standardized test called a PISA; the Program for International Student Assessment. Created by the OECD, the aim is to provide comparable data for countries to evaluate their educational systems and improve their policies and outcomes. It is performed every three years by 15 year olds from the OECD countries in math, science and reading. The ripple effect has been an international competition between countries that one might look at as a type of 'Academic Olympics'. At a micro level, I watched my students become more and more stressed about their performance on standardized tests and feeling huge anxiety about getting into the right programs after high school. They equated their performance on standardized tests to how successful they would be in life, similar to how countries were seeing their performance on the PISA to the quality of life their citizens' enjoy. Not exactly a straight line relationship.
In conclusion, my hope in sharing my thoughts on change is not to overwhelm or to be pessimistic about change. In fact, my intention is quite the opposite. I hope to stimulate some thought and to promote reflection on how change impacts our lives and to think about how we deal with it on a personal level and on a larger societal level. Change is a constant and can enrich our lives while also threatening the ways we currently operate that work really well. As I think about why I made the choice to dedicate my professional life to positively impact the lives of young people, I think about how I can best support them with the process of change. That seems to be integral to teaching and learning today.