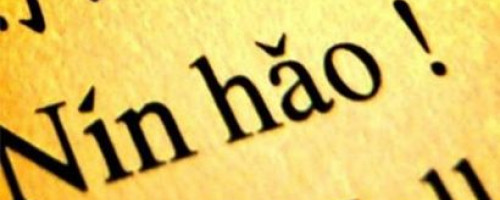 識字是閱讀和寫作的基礎,是低年級語文教學的重點。只有掌握一定數量的漢字,才能順暢地進行閱讀和寫作,才能從小養成閱讀中文書籍的習慣。
我校低年級中文課本中,除了「自學園地」以外,每篇課文都有「認讀字詞」和「運用字詞」。「認識字詞」要求學生能讀準字音、認清字形、瞭解意思並能在語句中運用,而「運用字詞」則不但要掌握以上知識,而且要學會正確的書寫和聽寫。
為了能讓學生有效識字,我們常用圖畫、卡片、兒歌、猜謎語等方式進行識字教學。比如教象形文字「日」「月」時, 老師畫一個圓圓的太陽,形似「日」字,畫一個彎彎的月亮,形似「月」字,當學生明白意思後,老師將「日」「月」放在一起,學生自然就理解了「明」的意思;教指事文字「上」「下」時,老師在「一」的上方加兩筆,在「一」的下方加兩筆,根據方位,學生馬上就記住了;又如教會意文字「看」時,上面是一隻「手」, 下面是「目」, 合起來就是「 看」,既形象地教了「看」,又複習了「手」和「目」。老師根據不同的漢字採用不同的方法,讓枯燥無味的識字教學變得有趣、直觀、生動、形象。這能喚起學生的情感和想象,使學生喜歡學習,有了主動學習的意願,自然就容易理解和記憶,也就提高了識字的效率。
除了上課學習識字,其實生活中隨處可以識字。比如走在路上或者坐在車裡,飲茶、遊玩、看電視,不論是老師還是家長都可以隨口告訴學生,讓學生無意中認字。
漢語拼音是識字的工具,學生借助漢語拼音閱讀兒歌、連環畫和兒童故事,既可自學漢字,又可溫故而知新。這是知識的遷移,是自主的學習,是增加生字量的途徑。
學生是識字的主人。老師除了善用方法之外,還要注重激發學生的學習興趣,培養自主學習的意識和習慣,讓他們從小多閱讀多寫作,為今後的學習打下扎實的基礎。.
Lower Elementary Chinese Literacy Teaching
Literacy is the foundation for reading and writing, which is the focus of the lower elementary language learning. Only by mastering a good number of Chinese characters can students read and write fluently and develop the habit of reading Chinese books from an early age.
The lower elementary Chinese textbooks in our school, except for "self-study garden", has part "recognizable words" and part "applied words". The part "recognizable words" requires students to read the pronunciation of the quasi-phonetic alphabet, to know the meaning of the phonetic symbols, and to understand the meaning of the phonetic symbols. As for "applied words" not only acquires the above knowledge, students need to learn to write and dictate correctly.
In order to develop students' literacy effectively, we often use pictures, flash cards, children's songs, riddles and other ways to teach. For example, when teaching hieroglyphs 「日」 and 「月」 which means "sun" and "moon", the teacher draws a round sun, shaped like the Chinese character 「日」, and then draws a curving moon, shaped like the Chinese character 「月」. When the students understand the meaning of them, teacher will put character 「日」 and 「月」 together, students are then able to understand the meaning of Chinese character 「明」 , which means "bright". When teaching location text, 「上」 and 「下」 which means "up" and "down", the teacher adds two strokes above character 「一」 and two strokes below 「一」, according to the direction, students can immediately understand 「上」 and 「下」.
Another example, in order to teach semasiography "kan" which means "look", the teacher puts the upper part of the character which means "hand" and the lower part of character which means "eye" together. In this way, the teacher not only teaches "kan" visually, but also reviewed the two parts, which are also Chinese characters. Teachers use different methods according to different Chinese characters to make stiff literacy learning become more interesting, intuitive and vivid. This can lead to the students' emotions and imagination so that students like to learn and to take the initiative to study. Using this method, it is easier for students to understand and remember Chinese characters and to raise the efficiency of literacy.
In addition to classroom learning, literacy can be in daily life. For example, walking on the road or sitting in the car, drinking tea, playing or watching TV. Both teachers and parents can encourage students read inadvertently.
Pinyin is a tool for literacy. Students read Chinese songs, comic strips and children's stories with Chinese pinyin, which helps promote self learning and increasing vocabulary.
In addition to effective teaching methods, teachers should focus on stimulating students' interest in learning and cultivating the awareness and habits of self-learning so as to build a good foundation in Chinese learning.