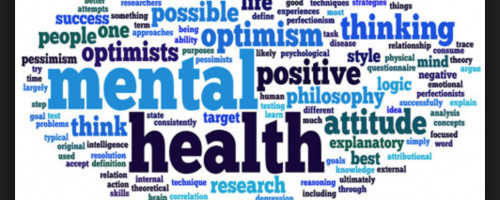 Advocating for Mental Health Awareness in our TIS Community

Too often we can be reactive rather than preventive when it comes to dealing with the mental health of our younger members of the community. This year, TIS has led the way in implementing a Grade 1-12 program within the curriculum to 'teach" the skills necessary to make our students resilient and strong advocates for themselves. Both our Teacher Advisory and Moral Education and Civics Program dedicate time so that students can explore questions such as how does my brain function to how can I ask for help when I feel lonely, sad and depressed. Encouraging students to speak out about mental health issues is encouraged and supported at TIS.
Here are some tips on how anyone can help.
What is Mental Health?
Mental health includes our emotional, psychological, and social well-being. It also helps determine how we handle stress, relate to others, and make choices. Mental health is important at every stage of life, from childhood and adolescence through adulthood
Mental health problems begin in childhood as anxiety and behavioral problems and lead into depression, self harm, substance abuse, disordered eating and mood disorders.

One quarter of all young people aged between 16-24 will have diagnosable mental health problem

By age 2, half of all people in this age group have experienced a clinically significant mental health disorder.
What is Our Responsibility?
Help create the environments necessary for young people to be safe and healthy.

Empower others to act in the best interests of the child.

Not disregard the normal "stress and tantrum, storm " state in adolescence and late childhood.

Appropriate recognition and effective responses are required.

Helping to Prevent the downward spiral into long term conditions and trajectory is critical.

Why We Should Intervene?

Mental health problems can cause serious damage in the formative stages of life

Some problems are very serious and damage social relationships, cause emotional trauma, effect cognitive functions, educational and personal achievement.

Minor problems- begin as disruptive/ aggressive in school, can lead to poor grades, bullying and isolation alcohol/drugs bingeing, risk taking and leads to suicide intention.
What is your Role as the Caring Adult
Notice: what's going on for the young person you care about.
Ask : reach out and ask how they are?
Know: What resources are available and how to help them access it.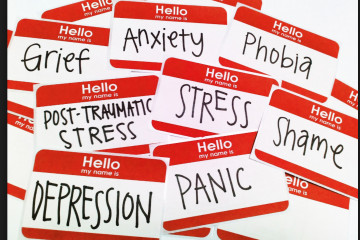 Causes for Concern
Self harm- cuts, burns, marks, body covered by clothing, risky behavior/extroverted

Sleeping problems- changes in habits, ongoing problems

Social withdrawal spending time secluded in their bedrooms. Technology overload to point of full withdrawal from social events

Loss of interest in activities usually liked- music , sports, movies chatting to friends

Disordered eating habits- not eating restricted foods, heavy exercise and weight preoccupation.

Poor body image/ low self esteem

Bullying- cyber, peer, online.

Sudden aggression against adults or peers

Relationship problems with parents and siblings family violence

Engaging in risky behaviors- speed, substance abuse highlight other deeper problems.

Lack of self care- dirty, unwashed and unclean hair.
Its OK to ask! Conversations and Communication are Important
The easy check in is to ask on a scale of 0 to 10, 0 being the worst and 10 being the best, how they feel.

More seriously if feelings of great despair are expressed ask directly.

Are you thinking of hurting yourself?

Are you feeling like you want to give up?
Next steps
Offer help through a professional- school counselor, psychologist and family doctor.

Those reluctant to get help-Don't give up! Keep checking in and asking questions.

Do more research and offer more helping solutions without being judgmental

Looking after yourself- often "activity restriction" occurs when you are looking out for someone else. Curtail social events and personal pleasures.

Make sure you have down time, see friends, go out. You have to be healthy before you can help others.
If you find that after reading some of the information in this article raises questions for you, please contact the Student Services Department at TIS, where we have a wide range of professionals who can assist you.