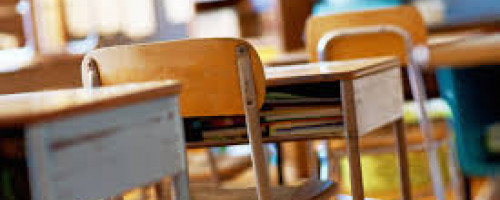 February 28 COVID-19 Update: Resumption of Classes
Dear Parents,
Thank you for your patience and support as we continue to work through this very difficult coronavirus situation.
It is with great disappointment that I share with you the latest notice from the DSEJ that classes will not resume in Macau until April. We had really hoped to see students, staff and parents back in school and returning to normal routines sooner, rather than later. However, the delay in the resumption of classes will continue.
DSEJ Director Mr. Lou Pak Seng announced last evening that the following two conditions must be met in order for classes to resume:
Macau and Guangdong Province do not have any new confirmed cases of Covid-19 for 14 consecutive days, and

ZhuHai and Zhongshan have resumed school operations.
DSEJ also indicated that it will give 14 days notice on the re-opening date of schools.
Key points:
DSEJ expects that classes in Macau could resume at the end of April or earlier,

Enrollment process for the school year 2020/21 will be postponed to May,

DSEJ is working on the guidelines for school operation, ECA's, exams, hygiene, etc.

The DSEJ is calling teachers and students who live in Macau to return to Macau, except for those people who are staying in high risk regions.
As a school, we have planned many scenarios to accommodate for the interruption to the school year, but this latest development does make it more difficult. With that said, we are confident that we can accommodate and overcome this challenge.
Teachers will continue to do an excellent job with online learning by going above and beyond what is expected by the government. The break from online learning will continue as planned for the week of March 2nd to the 6th, and will resume on March 9th.
With respect to our Grade 12 students, we are working with IB and Alberta Education to address this latest development and how it will impact the exams they are expected to write in April, May, and June.
If you have made plans based on the original spring break of March 28- April 5th, I would advise against cancelling them. Parents can expect another communication from me next week.
We greatly appreciate the support and understanding of our parent community during this very challenging time. We know how much stress this puts on families and all of us are doing everything we can to get through this. We will get through this together and come out stronger on the other side.
Sincerely,

Mark Lockwood
Head of School
新型冠狀病毒狀況更新 (COVID-19)
復課安排
致親愛的家長:
本人首先在此感謝 貴家長在這段非常時期對學校表達的耐心和支持。
本人在此以沉重的心情與各位分享來自澳門教育暨青年局的最新指示:澳門非高等教育學校不會早於四月復課。雖然學校方面希望儘快看到學生、教職員以及家長回復正常生活,可惜事與願違,連同本校在內的全澳學校下個月將繼續處於停課狀態。
澳門教育暨青年局局長老柏生於昨日宣佈,在同時符合以下兩個條件的情況下,才會宣佈非高等教育學校於14日後復課:
澳門及廣東省連續14天均沒有新增確診新型冠狀病毒的個案

澳門本地學校復課日不早於珠海市及中山市復課日
澳門教育暨青年局重申,當局會提前14天宣佈學校復課日期。
注意事項:
澳門教育暨青年局預測本澳非高等教育有機會在四月底復課;若條件許可,不排除可以更早復課

2020-21學年招生程序將延至五月份進行

澳門教育暨青年局正制定學校運作、ECA's、考試以及衛生等方面的指導方案

澳門教育暨青年局呼籲現居在外的老師及學生,除非現處高風險地區,否則應盡快返回澳門
作為一所學校,我們已計劃方案來應對停課的狀況,然而當局最新公佈的安排著實令情況變得更加困難。但儘管如此,學校仍有信心克服這次的挑戰。
為超越澳門政府就目前停課安排對學校的期望,老師們將繼續做好線上學習的工作。在3月2日至6日的復活節假期期間線上學習將暫停一週, 至3月9日恢復線上學習。
對於現時就讀高中三年級的學生,學校方面正與IB國際文憑試及加拿大艾伯塔教育部門溝通,以解決目前的狀況及其對原定於四月、五月以及六月進行的考試安排。
學校方面建議 閣下可以保留原定於3月28日至4月5日期間的外遊安排。家長們若有任何疑慮可於下週與本人聯絡。
學校方面非常感謝貴家長在這段極具挑戰的時期給予的支持及諒解。我們深信這會為家庭帶來許多的壓力,所有人都在盡能力撐過這一關。而我們更必須攜手共渡難關,共創美好的將來。
祝安,