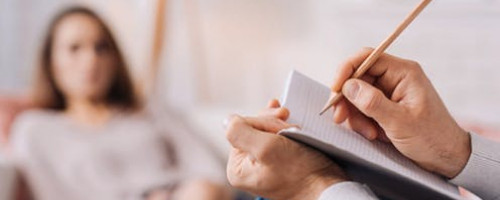 From the TIS Counsellors Support Center
The International School of Macao has been affected by the outbreak of the Codvid-19 as have many other thriving social and learning communities. In many ways, TIS is considered a home away from home, where the students, staff and parents in the community can gather and feel they belong. While we continue to learn from afar and in our homes, the TIS Counselling Team intends to make available resources, propose advice, highlight information or suggest strategies relevant or helpful to you and your family. We face the challenges associated with being away from school together with you.
Identifying areas of stress at this time
At present, your family may be in China, Macao or Hong Kong, which will mean you will be confined and restricted in your daily movements, some to a greater extent than others. If you are limited to your home for most of the day, with your only source of information being online news media and social sites, there may be cause for tension in the family relationships. Added to this is the challenge of parents now taking on the full-time role of schoolwork supervisor for an unknown period.
Transition periods are always the hardest
As a parent, your role may include supervising your child's online learning or entrusting the supervision to your helper if you are working; this can become very overwhelming for everyone. In effect, the transition period to any new routine is the hardest as we are all creatures of habit!
Working parents may also be juggling workloads and having to manage online learning with limited resources or with Mandarin or Cantonese rather than English as the primary spoken home language. It is hard! If the workload or requirements are causing tension between you and your child, take a break and do something physical or creative.
Remind your child to email the teacher and ask for an added explanation to the task if uncertain about what to do or if they are feeling overwhelmed with their workload.
No need to quiz your child on work they are doing, this will just add additional stress. If you feel yourself becoming frustrated, we suggest that you walk away and breathe calmly to relax. Try to control your personal levels of stress when with your child so as to avoid your child taking on a similar reaction. Try your best!
Adjusting expectations and setting up daily routines
If you have a younger child, you will need to be prepared to offer more hands-on support as well as provide more structure and assistance for your child. Younger elementary-age
children can concentrate for up to 20 -25 mins. If you find that the activity is taking much longer, please stop the task and offer your child alternative activities, such as a physical activity or a game.
Middle and High School children tend to be far more independent, but confined spaces and changes to their routine may be difficult. Try to accommodate your older child's need for privacy and personal space. Try to set clear guidelines for studying and learning times, as well as chill out time each day. Your family can set up a daily routine that works best for you.
For older children, you still need to monitor their schoolwork, and you can do this by working next to them and checking in. Be available for them to ask questions, but allow them to maintain their independence. The teachers have set tasks and deadlines which you can monitor by using the parent login on Google Classroom.
All students and adults will be experiencing a low tolerance for minor problems and high frustration for things like technical issues. As adults, it is essential to model your self-management and regulation of higher emotions. By maintaining a calm, low, even voice when talking with your child, you will also help to regulate your child's emotional state.
TIS Teachers, Technology and Counsellor Support
The school is set up and ready for learning away from home. There are mentors, teachers, technology integrators, counsellors, English as an Additional Language (EAL) and Inclusive education support staff available to you and your child. There is a lot of support in the TIS school community, and you are not alone when and if you need assistance. You can try to monitor your child's learning each day in a number of ways. If your child is in secondary school, you can check-in through the Google Classroom parent login to see your child's education in progress. You can also email teachers directly if you have any questions. If you are able to set up routines at home this is far less stressful for your child.
You can only control what you can control
Your family may be experiencing signs of cabin fever. Symptoms include, but are not limited to: lethargy, sadness, depressive symptoms, trouble concentrating, lack of patience, food cravings, decreased motivation, social isolation, restlessness and extreme irritability. As humans, we are all susceptible to these kinds of reactions to abnormal situations. The secret is to recognize our current state and to self manage the level of responses to events around us.
Many families and children also have genuine worries about how long this will last. The concerns usually stem from circumstances that are out of our control, like when school will start or technology issues. It is a perfect time to focus on what is in your control. Understanding that this situation will eventually resolve and that you can only control what is in your power to control will make it less stressful for you.
Try to make a list of the things you can control, like your sleeping schedule, doing chores, reading, exercising, what you are eating and limits for non-academic screen time.
Help your child focus on the things they have control over and they will feel more control over what they are experiencing. If you are feeling anxiety yourself, reach out to a friend or one of the school counsellors.
Children will mirror and model how they see you respond to a crisis
Children reflect the behaviour and emotions of the adults that are around them. Children who are around adults who are highly reactive to world events will adopt similar practices. In the same way, children will imitate the actions of adults who model calm and rational decision-making characteristics through a time of crisis.
It is important to try to look after yourself first. Be aware of your reactions to the situation and how you see yourself dealing with this entirely on your own. Once you can regulate and manage your responses to what you view on TV and in social media, you will be better able to help your children. If you react badly, your children are more likely to feel anxious. It is important that you try not to allow your anxiety or stress levels to show in front of your children.
If your family or your child are struggling with online learning after week 2 or 3, please reach out to one of the counsellors or other support staff. We will continue to support with some articles on how to take care of your family and yourself, so keep tuned in to the TIS Macao posts.
Sincerely,
The TIS Counsellors Support Corner
Email: Rovanna.Bawden@localhost:8888/tis
澳門國際學校輔導處資訊
目前因新型冠狀病毒的爆發,澳門國際學校與其他發展良好的機構和教育團體一樣,深受影響。從許多方面來說,澳門國際學校對於某些家庭而言是一個遠離家鄉千里之外的另一個家。在這裡,學生、家長、教職員聚在一起,並獲得歸屬感。在當前的時刻,學生們雖然留在家中,但依然透過線上課程進行學習。而澳門國際學校輔導處也希望透過提供資源、提出建議、強調信息甚至提出有利於家庭的策略建議,好讓彼此一同面對在家自學的挑戰。
確認壓力來源
就目前而言,您的家庭可能身處中國、澳門或者香港,這意味著您的日常活動受到限制,而當中有部份人受限制的程度甚至更大。被限制在家抗疫的您大部份的時間只能透過線上新聞及社交媒體獲取訊息,這或許會導致家庭關係緊張。這個情況亦意味著家長要在這段未知的時間內擔任全職的學業指導,對於家長而言委實是個挑戰。
過渡期總是艱難
作為家長,您的角色可能包括監督孩子的網上學習,或在工作時間委托家務助理協助監督; 這對每個人來說都難以承受。事實上,我們都是習慣性的動物,因此對於任何新的過渡期,均感到十分艱難!
在職父母在應付繁重的工作之際,還要利用有限的資源,困難地使用普通話、廣東話而非英語,作為主要的家庭語言來管理網上學習。若作業量或課業要求令您和子女感到壓力的話,不妨休息一下,做一些體操或創作性的事情。
請提醒子女,他/她在不確定作業內容或是覺得作業量太大的話,可以透過電郵與老師溝通。
而家長則無需測試孩子的功課,這只會徒增壓力。若您為此感到沮喪,我們建議您暫時離開一下場境,平靜地進行呼吸,放鬆心情。請家長儘最大的努力控制壓力水平,以免子女作出相同的反應!
調整期望,建立日常生活
若孩子尚在年幼階段,您需要有心理準備為他/她提供手把手式的幫助。就讀初小的學生集中精神的時間約20-25分鐘,若一旦發現某個作業或者任務需要更長的時間去完成,請稍為暫停,先讓他/她進行如體育或遊戲等活動。
相對而言,中學生則更獨立,但要限定他們的活動空間和改變日常模式卻很困難。家長可嘗試透過為子女制定明確的學習及休息時間,儘量滿足他們的隱私和個人空間的需求。即使是就讀高年級的孩子,家長仍需監督他們的學習,方法可以是在他們旁邊工作和定時出現、允許他們提問的同時要求他們自行作答。老師佈置的作業都有設定期限,家長可透過家長帳號登入Google課室查看。
無論是學生或成年人,同樣都會經歷對於小問題產生的低容忍度,以及對於科技問題的高挫折感。相對於孩子,作為成年人自我管理以及調節情緒更為重要,在與孩子說話時請保持心境平靜、放低聲量,這樣有助調節子女的情緒狀態。
澳門國際學校的老師們、科技部以及學生輔導處
學校已設定好技術,讓學生留家抗疫的同時進行線上學習。有需要時,學生和家長除時可獲得導師、教學人員、技術部員工、學生輔導員、EAL以及融合教育部門的幫助。 在澳門國際學校有許多的支援,當你有需要幫助的時候,儘管提出。家長有許多途徑監察子女的學習情況,比如就讀中學的子女,家長可以透過家長帳號登入Google課室察看孩子的學習進度,或直接聯繫老師查詢。若家長能訂立明確的時間表,孩子的學習壓力也會小許多。
您能掌控的範圍僅限個人狀況
您的家庭或許正經歷幽閉煩躁症(長期足不出戶而引起的情緒),症狀包括但不限於啫睡、悲傷、抑鬱、注意力不集中、缺乏耐性、貪吃、缺乏動力、社交孤立、站立不安以及易怒等。作為人類,我們很容易對異常情況產生這種反應。而秘訣便是認清當前的狀態,並自我管理對周遭事件的反應水平。
許多家長和學生都很擔心情況會一直持續,而這些擔憂源自於當前個人無法掌控的情況,比如復課時間或技術問題等。當明白目前的狀況最終都會獲得解決時,便會使您能自我控制,從而讓壓力變小。
試著把能掌控的事情列出清單,比如睡眠時間、家務表、閱讀、鍛煉、進食表以及限制學習以外的電子產品使用時間。
幫助子女專注於他們所能掌控的事情,有助他們更好地控制經歷中的事情。若您也感到焦慮,請向朋友或學校輔導員尋求幫助。
孩子會模仿家長應對危機的方式
兒童的行為很多時都複製自周遭成年人的行為和情感模式。與一堆針對世界而產生激烈情感的成年人在一起,周遭的兒童都會出現類似的反應。同樣,兒童會模仿一些處於危機中的成年人,所表現的冷靜和理智。
當前最重要的是先照顧好自己,注意自己因應情況而作出的反應,以及如何獨立處理事件。一日你能規範和管理在電視及社交媒體上看到的內容時,你使能更好地幫助孩子。避免在孩子面前表達焦慮和壓力十分重要,假設若您的反應不好,孩子便容易感到焦慮。
若您的家人、孩子在第二或第三周的線上學習過程中依然感到困難的話,請聯絡學校輔導處職員或其他員工。學校會繼續發佈有關資訊,好讓您曉得如何照顧和處理家庭問題,因此請繼續關注澳門國際學校發佈的訊息。
祝安,
The TIS Counsellors Support Corner
聯絡電郵:Rovanna.Bawden@localhost:8888/tis