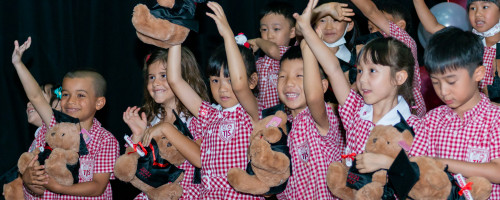 Big Day With Big Changes: TIS Celebrates SK & Grade 6 Graduations
Ready For Grade 1 - SK Graduation
Last week TIS celebrated the graduation of our Senior Kindergarten students in a ceremonial send-off as they move to Grade 1.
Students were welcomed with a big round of applause by family members, teachers and staff in the audience. The ceremony continued with singing and dancing performances by our SK students followed by slideshows and videos of the classroom throughout the year and meaningful video messages from teachers played on the screen.
The highlight of the event was the presentation of the diplomas on stage with each student walking down the "runway" and posing for a photograph in their cape and receiving their well deserved graduation certificate.
The Beginning of a New World: Grade 6 Graduation
On June 21, TIS celebrated another important graduation, the Grade 6's, with a ceremony that marked the next step for our Grade 6 students as they move to Grade 7.
This is a big day that celebrates the transition of our students going from Elementary to Secondary school, where students will experience a number of new experiences that come with the world of Secondary education.
The opening of the ceremony began with the procession of the graduates in their gowns walking down the auditorium aisle and posing for a photo, followed by a speech from Mary-Anne Jasinski, the Elementary Principal.
One of the highlights of the ceremony was the valedictorian award presented to a student of each class as a token of their excellent academic achievement. The valedictorian read a speech from the podium and posed for a photo documenting this honorable milestone.
Another highly-anticipated moment was the presentation of the awards announced by Elementary Vice-Principal Amanda Kiat and presented to students by teachers for achievements in English-Language Arts, Mathematics, Science, Social Studies, English-Language Learning, Visual Art, Music, Physical Education, Mandarin, Most Improved, Citizenship and DSEDJ's Premio Li Bai and Premio Flor de Lotus.
The event came to an end with a musical performance by the students under the direction of Music Teacher Doreen Stribbell after which a video played on the screen of teachers congratulating the students.
Congratulations SK and Grade 6 for reaching an important milestone and good luck on your journey ahead!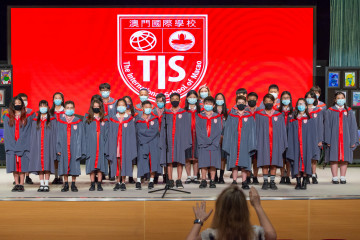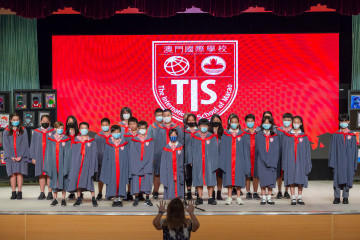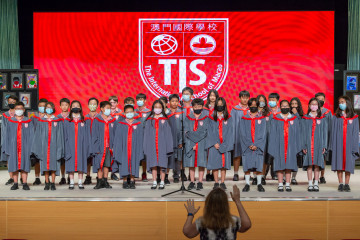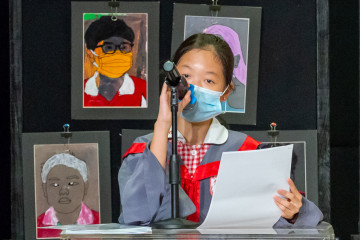 Grade 6-1 Valedictorian Speech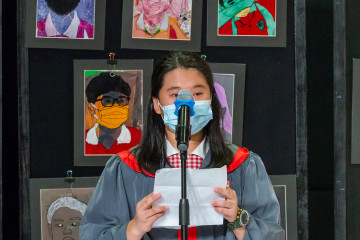 Grade 6-2 Valedictorian Speech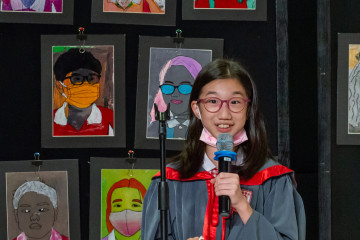 Grade 6-3 Valedictorian Speech