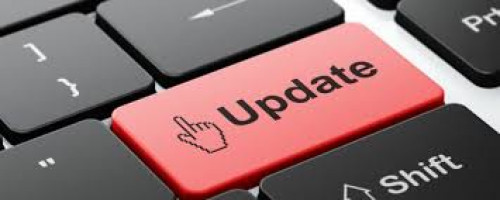 Dear Parents:
I hope this letter finds you healthy and safe during this unprecedented time in recent history. As the suspension of classes continues here in Macau, I am optimistic that we will see a resumption of classes in the next few weeks. There are signs that things are getting back to normal and I am hopeful we will see students in our classrooms in May. In the meantime, I would like to update you on a few items:
1. Admissions and Registrations
Thank-you to all parents for being so diligent in completing the "Notice of Intention" survey that was sent out at the end of March. We have more than 97% of our current student population indicating they will return next year, and we are very grateful for your commitment to the school and our programs. For the families that will be leaving us, we wish you the very best and have really valued having you as members of the TIS community; you will be missed.
New student registrations will officially begin May 2nd. Our admissions team, administrators and teaching staff are ready to work hard with the smaller window this year to get new students screened, tested and accepted by the end of May. We expect to welcome 100 new PK students to the school for next year, as well as an increased number of students at each grade level.
2. Academic Counselling and Student Services Support
Our Academic Counsellors have been kept very busy assisting students with their scheduling and academic plans for next year. Our grade 12's, in particular, are receiving their acceptances to universities around the world and the counselling team is helping them prepare and plan. In addition, the course selection process, along with timetabling classes for next year, is well underway. We expect to have all classes scheduled by mid-May for the 2020/2021 school year.
Student Services has been working diligently behind the scenes to support our students and families in a variety of ways. During difficult times like these, the pressure of academics and learning are not the only issues facing some students and families. There are also mental and emotional challenges that require support and assistance. We are fortunate to have such an excellent team of professionals at our school who look after the diverse needs of our school community on a daily basis.
3. Survey Results About the Online Teaching & Learning
We greatly appreciate the ongoing feedback from our students, staff and parents about the programming at the school. It helps us to make improvements where necessary and to celebrate when we are doing a good job. Most recently, many of you completed the online teaching surveys that were sent out at the end of March. This feedback led to the recent enhancements and adjustments to online teaching.
We are putting the finishing touches on the reports and then will post "What We Heard" on the website. A notification will be sent out to parents via email when the results are posted.
4. Protocols and Procedures for When Classes Resume
We are finalizing our procedures and protocols for when classes resume. We will be doing our very best to ensure the health and safety of all of our students, staff and parents when the campus is opened again. The protocols will be posted on the website next week for parents to see what we have planned. In addition, a letter will be sent out with the guidelines and expectations for students and families once we receive notice that classes are to resume. This will help with a smoother start back to classes and establish clear expectations for all of us to follow.
5. Grade Promotion and Final Exams
As the suspension of classes continues, I want to remind parents that the online teaching and learning will not impact grade promotion for next year. Of course, we expect all students to be doing their very best with online learning, but both the government and the accreditation organizations for our school have reinforced that students will not be held back. Students have a real opportunity to finish the year strong with the end so close in sight and set a positive tone for next year.
In terms of final exams, we are monitoring the situation closely and will adjust the exam schedules accordingly. Courses and classes that have final exams may see adjustments made as the suspension of classes continues. A reminder to parents and students that the Alberta grade 12 Diploma Exams and the grades 6 and 9 Provincial Achievement Tests have been cancelled for this year. Included in the cancelation are the IB exams that were scheduled to start at the beginning of May.
I hope that my future updates will include a class resumption date and plans to go along with it. Until then, may your family continue to be safe and well.
Sincerely,

Mark Lockwood
Head of School
新型冠狀病毒狀況更新(COVID-19)
致親愛的家長:
本人祈藉此函祝願 閣下在這段艱難的時刻身體安康。雖然澳門特區政府尚未公佈復課日子,但本人仍樂觀相信未來幾週便會實現復課。有跡象顯示目前的狀況會很快恢復正常,本人真誠地希望學生能於五月份重新回到學校上課。在此,先向家長介紹幾個事項:
1. 招生及學生註冊
感謝所有家長積極地回應學校在三月下旬發出的「學生就讀意向通知」,有超過百分之九十七的學生表示明年會繼續就讀本校,在此我們非常感謝您們的承諾。而對於即將離校的家庭,我們致予挚誠的祝福,期望您和您的家庭未來一切順心,也對於您們成為澳門國際學校大家庭的一員,表達珍惜之情,我們會一直想念您。
下一學年的招生日將定為5月2日。學生註冊部的團隊、校長以及教職人員均已做好準備,爭取五月底完成緊湊的招生程序、入學考試以及評分工作。學校預計明年會招100名幼兒教育一年級學生,另外各個年級的招生人數亦將增加。
2. 提供學術輔導及學生服務
學校的學生輔導處工作人員一直忙著為學生安排明年的課程表及學習計劃,而隨著高中三年級學生畢業,輔導組需要為他們作出準備及計劃,以備收到來自世界各地的大學入學錄取通知。至於明年的課程時間表及選科過程已順利進行中,預期在五月中旬可完成2020/21學年的所有課程安排。
學生輔導處一直在幕後努力工作,以各種方式支持我們的學生及其家庭。在這個困難的時期,學習壓力並非學生及家庭面對的唯一問題,尚有精神及情感上的挑戰需要支持及幫助。很幸運學校有這一支優秀的團隊,每天照顧學校的各種需要。
3. 關於線上學習及教學的調查結果
非常感謝我們的學生、教職員以及家長對於線上學習程序的安排提出意見反饋,幫助學校作出必須的改動,並加以讚賞。最近,許多家長完成了三月底發出的線上學習問卷調查,這些意見都有助學校針對線上學習作出調查及改進。
我們正在對收到的意見進行綜合分析,然後會在網上發佈所收集得的資料。資料公佈後,我們會透過電郵通知家長。
4. 復課後的規定及程序
學校正最後審查有關復課的規定及程序,竭盡所能確保每一位學生、教職員以及家長的健康及安全。有關規定將於下週公佈,希望讓家長了解我們的計劃。此外,當學校收到復課通知時,會向學生及家長寄出一封附帶復課方針及期望的信,以便順利復課,並為每個人訂定明確的期望。
5. 升班及期末考試
隨著復課日子仍未落實,本人祈藉此提醒家長,線上學習並不會影響明年的升班安排。當然,我們期待每位學生都能在線上學習中盡最大的努力,但澳門特區政府和教育認証機構都一再強調,學生不會被目前的學習情況耽誤。學生有機會用如此接近期末的時間來結束一個學年,並為下學年定下積極的基礎。
至於期末考試方面,我們正密切關注情況,並相應地調整考試時間。期末考試及課程都可能因為停校而有所調整。在此提醒家長,今年的艾伯塔省高三畢業文憑及小六和初三的省級標準試已經取消,當中包括原定本年五月進行的IB國際文憑考試。
本人希望下一次的通知是向家長報告復課日期及確切安排。在這之前,先祝福各家庭平安、健康。
祝安,