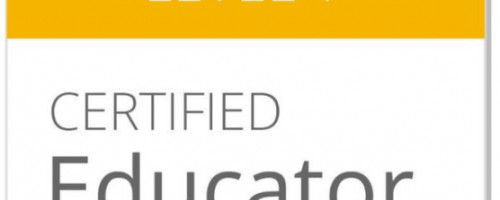 A Commitment to Professional Growth
We all live in a fast paced, ever-changing world and the field of education is no different. Students and teachers are expected to be "lifelong learners" and as such, continual growth and learning is paramount to success in the education field.
Technology plays a key role in teaching and learning at TIS. At the school you will find many resources: interactive projectors, iPad carts, laptop carts, virtual reality devices, computer labs and programmable drones and robots. Our grade 7-12 students also bring their own laptop to school each day.
At TIS we use the following statement to guide our use of technology:
TIS will be a place where students and teachers leverage existing and emerging technologies in order to create learning that is meaningful, engaging, responsible and reflects the realities of an ever-changing world. Cooperation, collaboration, understanding and digital citizenship will be the cornerstones of technology use at TIS.
TIS utilizes G-Suite (Google) apps for word documents, presentations, email, websites, calendar, spreadsheets and cloud storage. Many TIS teachers have committed to improving their knowledge of these apps by attaining the Google Educator Level 1 certification. This school year, technology integration staff at TIS will have helped over sixty teachers prepare for this certification by providing "bootcamps" (10 hours of training) that help staff prepare for the three hour long certification exam.
After going through the preparation process and completing the exam, teachers state that they are more knowledgeable and more confident in using these apps. This translates into an increased use of the apps in the classroom which ultimately benefits our students.
As the Technology Integration Coordinator at TIS, I have witnessed first-hand the professional growth of many teachers at the school. Their commitment to lifelong learning is an inspiration and their hard work ensures that TIS will continue to be a center of teaching excellence in Macau.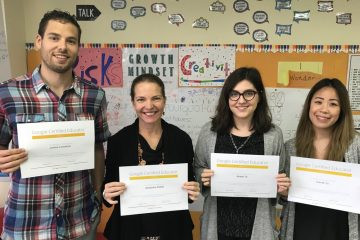 Members of the Gr. 4 teaching team all attained their Google Educator Level 1 certification this year
Mel Varga is the Technology Integration Coordinator at TIS. He is a Google Certified Trainer and he spends much of his time helping teachers and students integrate technology into their teaching & learning.