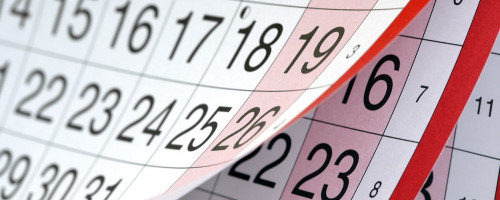 Important Changes to 2020-2021 School Calendar
Dear Parents,
It is hard to believe it has been almost three weeks since school resumed for the majority of our students. They have all settled in well and routines have been established.
It has been a year of changes and I expect these changes to continue for some time. One such change happened this summer when the Macau government mandated that when a national holiday falls on a weekend, staff must be given a day off after the holiday.
This impacts our calendar three times this year:
Oct 25 - Chong Yeung
April 4 - Ching Ming
May 1 - Labor Day
In both the Chong Yeung and Ching Ming cases, the holiday falls at the end of our scheduled break.
October 26th was supposed to be our PD Day for teachers but will now be required to be taken as a holiday. The PD Day will be rescheduled to a day earlier, Saturday, October 17, to ensure it has the least impact on the learning days for students.
The Spring Break originally scheduled for March 29-April 4 will now be April 5-11.
We will add an extra holiday on May 3 which is the next working day after the May 1 Labour Day on Saturday.
I'm sorry for the inconvenience that this may cause. The administration team has looked for as many alternatives as possible and decided this would cause the least disruption to the learning days for our students whilst ensuring our staff are entitled to the days off as mandated by the government.
Should you have any further queries, please do not hesitate to contact our office.
Yours sincerely,
Howard Stribbell
Head of School
2020年9月18日
2020-2021學年校曆表更改事項
致親愛的家長:
不知不覺已經開了學三週,學生們都已良好地適應了校園生活,進入常規日程。
今年是一個充滿變化的一年,且預計各種變化將會持續一段時間。學校現宣佈今年夏天有一宗事項有變;根據澳門特區政府規定,若國慶節在週末,員工必須獲得後一天的補假。
為此,澳門國際學校校曆表將因應以下三個日子作出假期變更:
10月25日 - 重陽節
4月4日 - 清明節
5月1日 - 勞動節
當中重陽節及清明節都在學校原定的假期中,然而重陽節後一天的10月26日原定為澳門國際學校教師發展日,學校現將其改為補假。而本來進行的教師發展日將改為10月17日(週六),以避免影響學生上課日子。
而原定於3月29日至4月4日的春季假期將順延至4月5日至11日進行。
另外,由於今年5月1日勞動節在週六,因此學校會在5月3日即接下來的星期一補假。
為您帶來不便,本人在此深表歉意。學校管理層已盡可能尋求多項替代方案,經過多悉考量,最終認為上述處理方式對學生的學習造成最少干擾的同時,亦確保了教職員享受到政府規定的假期。
若您對上述變更有任何問題,歡迎致電辦公室查詢。
祝安,
Howard Stribbell
澳門國際學校負責人