Guardians of Gabon - Exploring Life on Land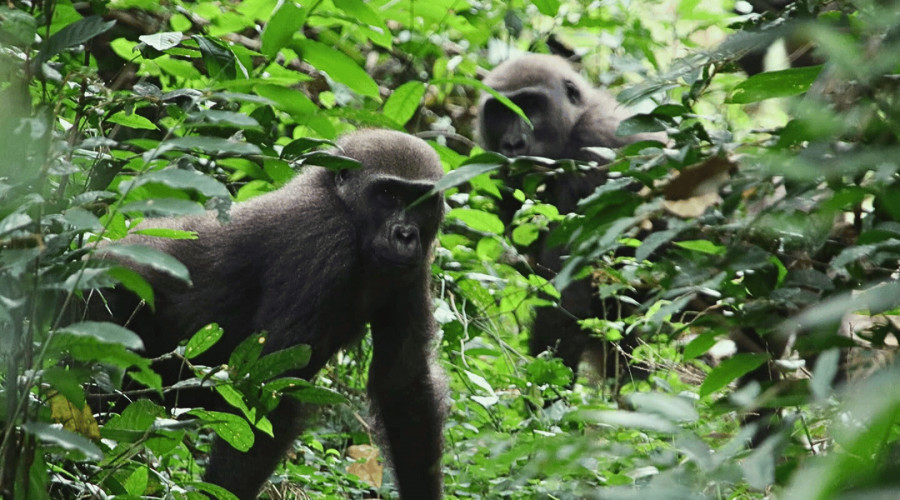 TIS is supporting the Papa Hytu (Hope) project in West Africa, dedicated to helping preserve the last Eden of Africa - Gabon.
This year, we will discover Africa's last untouched paradise and look at how to safeguard this precious gem for generations to come. As our students enter a world filled with breathtaking beauty, untamed wildlife, and rare ecological wonders, they will learn the importance of SDG Sustainable Development Goal 15: Life on Land. Together, we can learn how to create a better future for our planet and its magnificent inhabitants.
About our TIS Activist in Residence (AIR) Program
At TIS, we are committed to providing our students with programmes that bridge the gap between theory and real-world practice. That's why we have implemented our innovative activist-in-residence program. This unique initiative brings influential activists from various fields into our school, allowing students to learn directly from their expertise and experiences. This program not only enhances their academic knowledge but also instills a sense of social responsibility, empowering them to positively impact the world around them.
In 2023, we reach a significant milestone as TIS celebrates the sixth year of our esteemed Activist in Residence (AIR) Program.
This school-wide program aims to bring to life our mission "to develop socially responsible, lifelong learners able to problem solve, think critically, and make positive changes in our global community" by giving students access to experts in the field.
Goal for this year
This year's programme will focus on the United Nations Sustainability Goal 15: Life on Land.

The primary aim of an AIR is to provide students with an enriched learning experience that goes beyond traditional classroom education. The programme directly relates to real-world challenges, offering students a more comprehensive understanding of the issues. Our program is meticulously crafted to empower students in countless ways. We foster a deep understanding of complex concepts by encouraging critical thinking and cultivating good judgment.
Through active participation in meaningful literacy activities, students are inspired to unleash their creativity and engage with the world around them. Collaboration is at the core of our approach, nurturing teamwork skills to benefit them throughout their lives. Lastly, we instil a powerful sense of service, encouraging students to positively impact their communities. These goals are achieved through a wide range of developmentally appropriate activities that cater to each student's unique needs and growth.
AIR also presents a valuable chance for TIS to forge deeper connections with our community. We can create a stronger program that genuinely resonates with everyone involved by engaging families, other schools, and individuals from the region.
What are we doing at TIS?
The "Life on Land" initiative is dedicated to exploring and understanding land based ecosystems. Its goal is to protect and manage forests, combat desertification, reverse land degradation, and stop biodiversity loss. We can create a harmonious balance between human activities and the environment by implementing strategic initiatives and adopting responsible policies.
By bringing this initiative to our students we can learn how to safeguard our natural resources for future generations while preserving the beauty and vitality of our planet.
Our program is designed to address and contribute to the following targets outlined in SDG 15:
15.5 Protect Biodiversity and natural habitats

15.2 End Deforestation and restore degraded forests

15.7 Eliminate poaching and trafficking of protected species

15.A. Increase financial resources to conserve and sustainably use ecosystem and biodiversity

15.B Finance and Incentivise sustainable forest management
Meet our Activist in Residence - Antonio Anoro
We are extremely privileged to welcome Mr. Antonio Anoro, the visionary behind "Gabon Untouched", as a valued leader of our project.
As the founder of this remarkable organisation in 2014, Gabon Untouched is completely focused on promoting ecotourism and conservation in Gabon.
Read more about Antonio and Gabon below.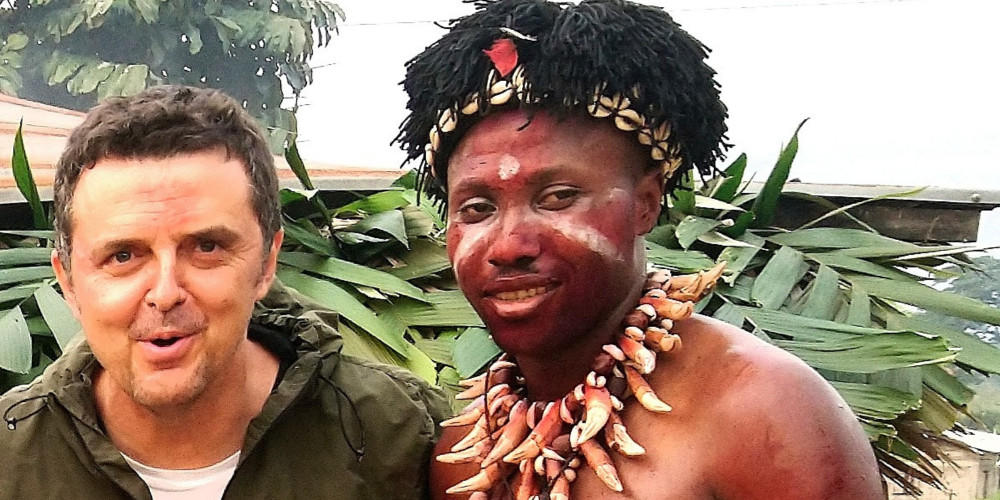 Discover Gabon
Gabon, a small country in West Central Africa, is often described as the last Eden in Africa and on Earth. This treasure trove of natural wonders is home to incredible biodiversity with around 8,000 unique plant species, and lush and diverse forests still blanket 85% of its territory. This majestic forest is also home to the world's largest population of forest elephants and lowland Gorillas. It's like stepping into an enchanting jungle.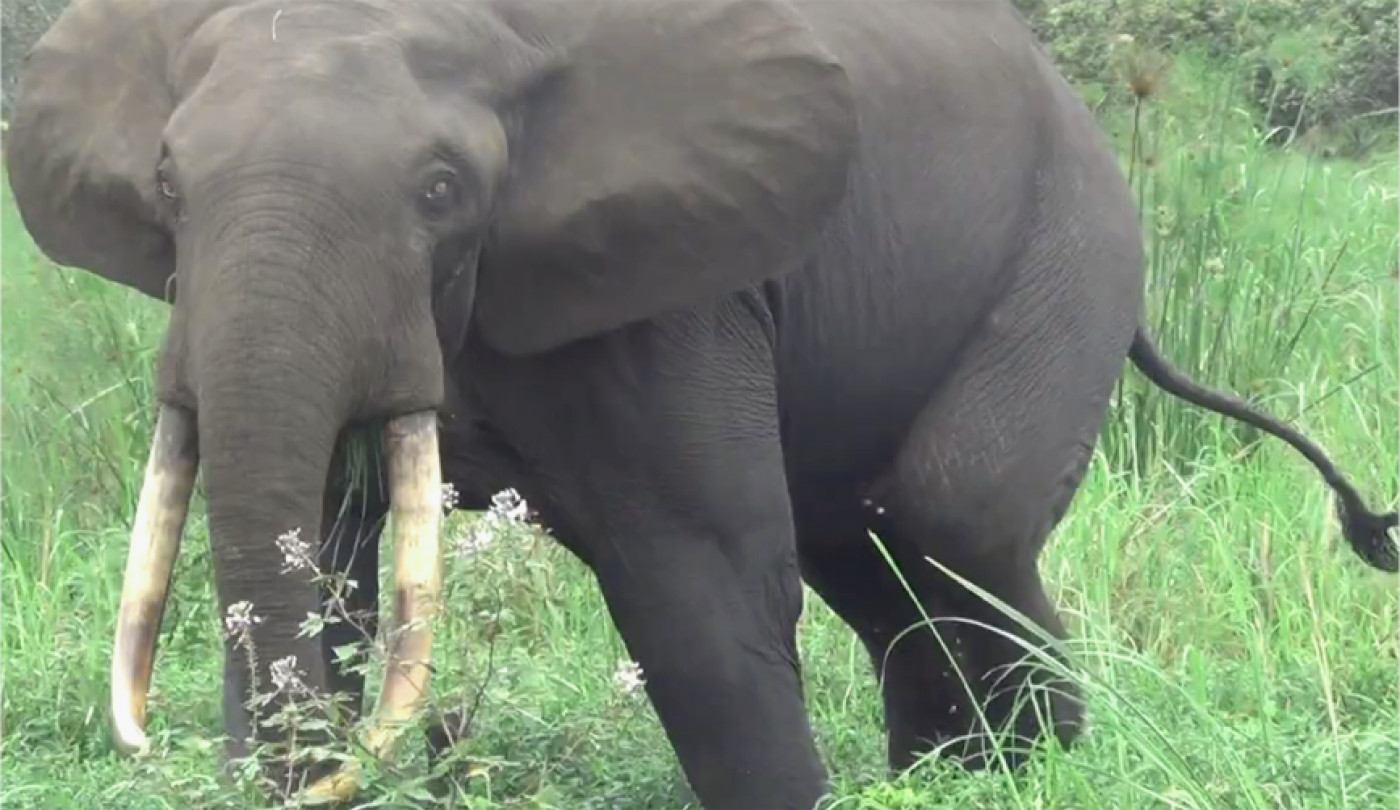 It has a breathtaking coastline where rivers and lagoons seamlessly meet 800 kilometers of unspoiled beaches. These pristine shores are essential nesting grounds for various turtle species, including leatherbacks, green turtles, olive ridleys, and hawksbills. The ocean also serves as a migratory pathway for majestic humpback whales, and watchers may even catch a glimpse of playful dolphins along the coastline, adding an enchanting touch to this extraordinary destination.
In the classroom
Collaborating closely with Mr. Anoro, our students will participate in immersive learning experiences. They will engage in field trips, hands-on projects, and interactive workshops that promote active involvement in conservation initiatives.
Inspired by Mr. Anoro's vision, our students will actively contribute to protecting and restoring land ecosystems. They will explore innovative solutions to address environmental challenges. and develop a profound understanding of the interconnectedness between human activities and the health of the natural world.

Join us in the "Guardians of Gabon: Exploring Life on Land" program at TIS, where we empower students to become stewards of the Earth, guided by the expertise and leadership of Activist in Residence Antonio Anoro. Together, we will make a lasting impact in preserving the untouched beauty of Gabon and promoting a sustainable future.
Meet our Activist in Residence: Antonio Anoro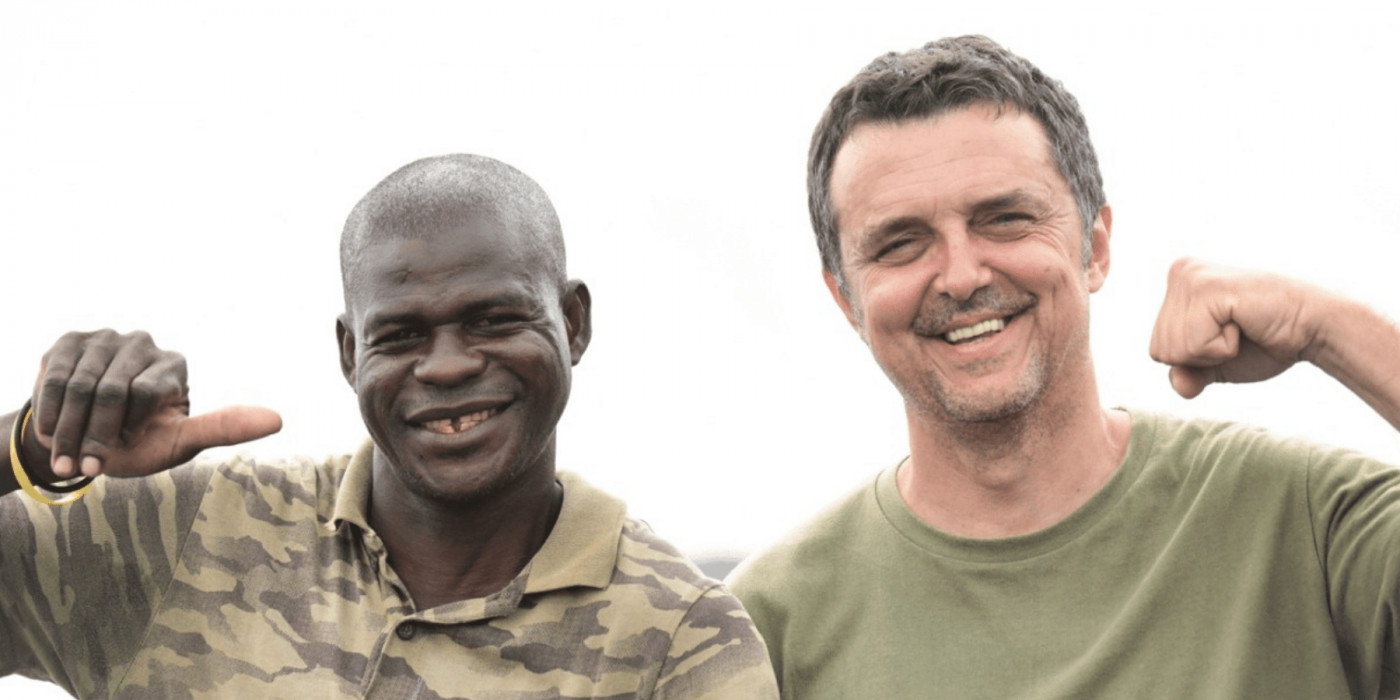 This year, we are honoured to welcome Antonio Anoro as our Activist in Residence. Antonio, a passionate conservationist, hails from Spain but has dedicated the majority of his time to making a difference on the West coast of Africa. There, he fearlessly safeguards numerous endangered species from the threats posed by poachers and other human conflicts. Antonio's unwavering commitment to protecting wildlife is truly commendable and serves as an inspiration to others.
His ultimate goal is to find innovative solutions that not only safeguard endangered species but also support the local communities and preserve the rich heritage of tribes and their cultural traditions. By addressing multiple aspects simultaneously, he aims to create a harmonious balance between conservation efforts and socio-economic development.
Antonio's expertise extends beyond a single species of animal. He has experience working with various species found in West Africa, including mandrills, gorillas, pangolins, elephants, crocodiles, hippos, turtles, and panthers. His versatile knowledge allows him to be effective in addressing the specific needs of each unique species.
With Mr. Anoro's guidance, our students will have the unique opportunity to learn from his vast experience in promoting sustainable practices and preserving the natural wonders of Gabon.