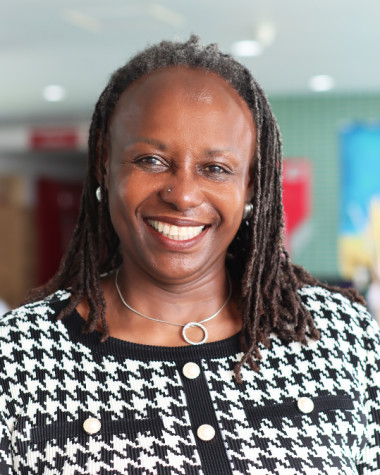 My name is Dr. Sarah Oladunni Ogiamien, and I am pleased to serve you as the Secondary Vice Principal of Middle School this year! During my 25-year career as an educator, I have facilitated professional learning experiences at a district level as a teacher, and been involved in project-based learning (PBL) assignments at a country level as a numeracy coach. I have served as a Teacher (Grade 7-12) and Assistant Principal in the United States, an Instructional - Numeracy Coach - in Brunei Darussalam, and an IB and IGCSE teacher in Hong Kong.
My educational background includes a Bachelor of Science in Accounting and Marketing from Southwest Baptist University in Missouri, a Master of Education in Elementary & Secondary Curriculum and Instruction - Mathematics Education from the University of Houston, a Master of Education in Leadership – from the University of Houston - Victoria and a Doctorate of Education in Organizational Leadership from the University of Grand Canyon University, Phoenix Arizona. Pursuing lifelong learning, I intend to exemplify to students and teachers that we should never stop learning.
I am blessed to be the mother of three fantastic grown people - Iyabo, Baseme and Onisokien; and married to Sonnie Ogiamien. They are the loves of my life.