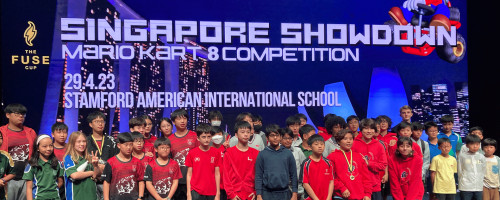 TIS Tigers Scoop Championship at the Singapore Showdown!
On Saturday 29th April, an amazing ten TIS Tigers competed in Singapore at the Singapore Showdown 2023! It was an honour to be the only team invited from outside of Singapore and we had fifty-two students from six different schools in total, all fighting for the ultimate title of champion. Up for grabs were a bunch of swag, a trophy, bragging rights, and a Golden Ticket with an invitation to represent Singapore at the FUSE Esports Festival on the Gold Coast in Oct 2023.
But first, we were awarded our medals, swag and trophy for winning the Just Dance Asia Championship 2023.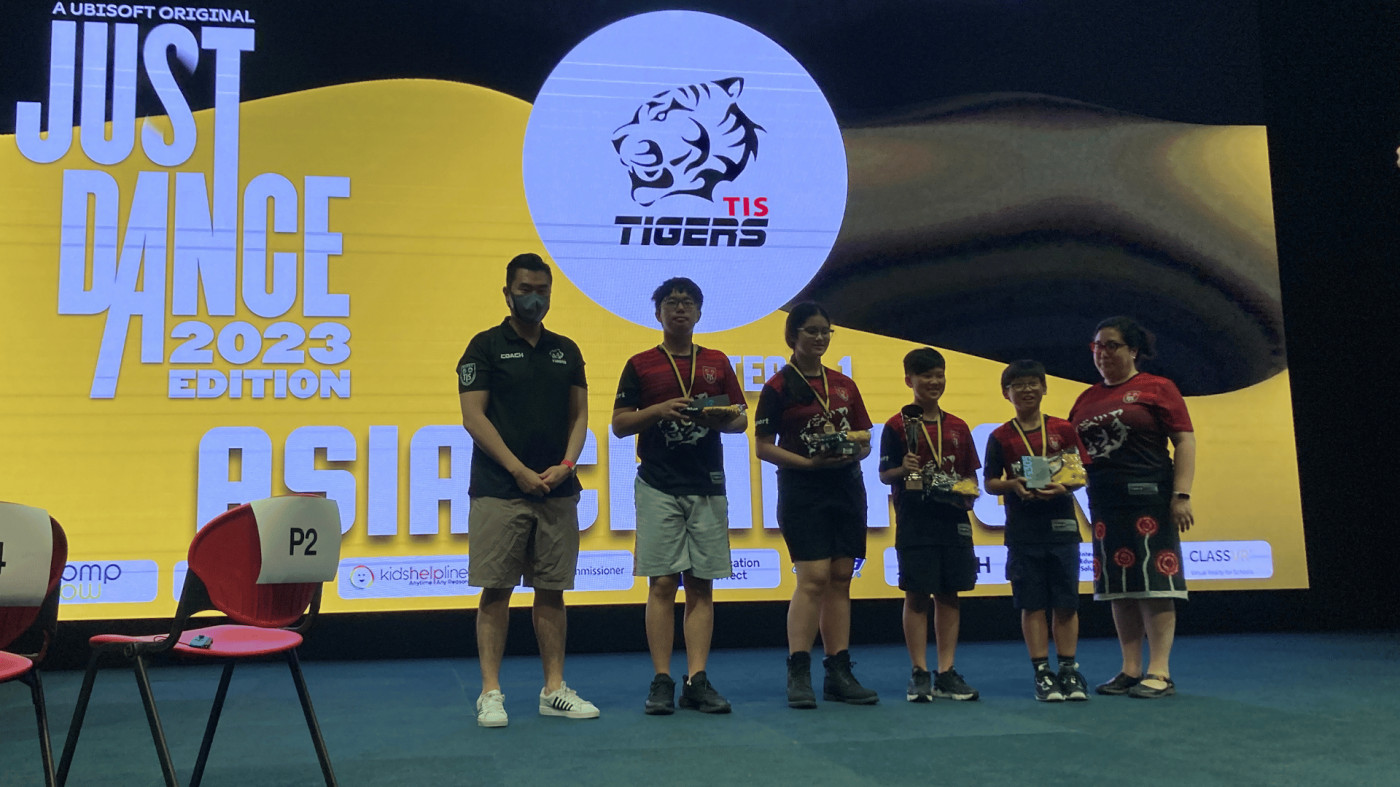 First, we competed in the heats. Three TIS Tigers won their heats and went on to the quarter-finals and another four got second place and headed for the time trials. All three of the quarter-finalists made it to the semifinals: Yoyo, Ray , and Venita. Amazingly, both Yoyo and Ray made it to the grand finals. It was two TIS students versus s two Stamford American students - the host team. Go Tigers!
It was an intense competition. All 4 eAthletes took turns being 1st, taking the blue shell hits, and racking up points.
In the end, it was a tie between TIS Yoyo and Stamford American student, Lucas. It went to sudden death. One round, random track, both schools cheering wildly. Both boys stalled out on the start but recovered and were neck and neck for two times around the track. Yoyo got a green shell, didn't hesitate to use it, took out Lucas and sped off. A complete nail biter until the end.
Congratulations Yoyo for your amazing Championship win.
We then enjoyed a victory dinner to end a successful competition!