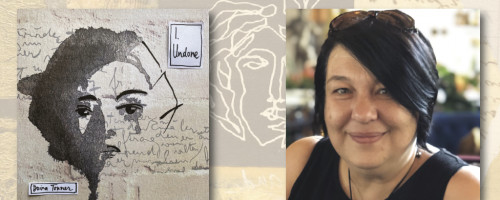 TIS Teacher Achieves Milestone in Writing of First Book
Ms Doina Tonner, Head of the English Department at TIS, will be celebrating the release of her debut book I.Undone at a special book launch and reception on Thursday, April 1st from 4:30-6:000 pm in the Secondary Library.
Ms Tonner's book is a self reflection of her personal journey to discovering her creativity and includes her own mixed-media artwork and photography. I. Undone is currently #2 on Amazon.ca's list of new releases in Mixed Media books.
"I wrote the book at a point in my life when it became a necessity for me to acknowledge my creative side, when it was more difficult to suppress the need to create than to feel unsure about the outcome. I used to think that as soon as I pressed "submit" and sent the file off to be published, I would finally feel like a writer and an artist. In truth, whenever I get messages from readers who have never met me, but who feel a deep connection with my words and art, my first thought is, "Do you really mean it?" It feels surreal, somehow," said Tonner.
Ms Tonner has been a teacher at TIS for the past fourteen years and shares her love of literature and writing with her students. A limited number of copies of the book will be available for purchase, both in softcover and hardback.
The TIS community is invited to attend the book launch; please scan the QR code to RSVP. We look forward to seeing you there!