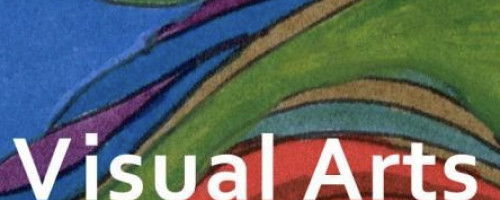 High School Students Set To Impress with IB Visual Arts Exhibition
TIS is very proud to present its annual IB Diploma Programme Visual Arts Exhibition from March 24-26 in the Black Box Theatre.
Six talented grade 12 art students will be showcasing their incredible body of work, which has been two years in the making, to the TIS community and members of the public. The exhibition will feature a variety of different mediums including paintings, digital art, textiles and fabric, as well as performance art.
"The IB Visual Arts Exhibition is an amazing opportunity for students to show their work in a professional setting," says Secondary Art Teacher Dianna Campre, adding, "Not every artist gets the chance to create an original body of work to exhibit to the public at age 17!"
The students are also curating the exhibition and overseeing every detail of the production from the location of the exhibit and the overall theme to site installation and management of the event.
The Exhibition will span over three days:
Wednesday, March 24 starting at 6:00 pm (Opening Night)
Thursday, March 25 from 9:00 am to 4:00 pm
Friday, March 26 from 9:00 am to 4:00 pm
A silent auction will take place on opening night for selected art pieces with half of the proceeds going to the student artist and half donated to a local women's shelter.