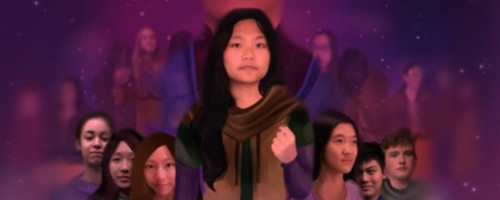 TIS Secondary Players present ANTIGONE
The TIS Secondary Players are proud to present for the spring production: Anitgone, by Sophocles - a play adapted by George Judy.
Produced by the TIS Secondary Player, the play will be presented on May 7th and 8th at 7pm in the TIS Black Box Theatre.
Antigone is a tragic hero paying the price for her father's wrong doings. Set in a post-apocalyptic, war-torn, Greece of the future, Antigone must decide whether to do what she knows is right, or to follow the law. Her Uncle, Creon, King of Thebes, is placed in a precarious position as to follow the law (that he created) or to follow the will of his people. What will Antigone and Creon do? How do their actions play out. Come see Antigone to find out.
Tickets will go on sale this Friday from 12:15 - 12:40 pm in front of MPR-1. Ticket sales will continue every school day from 12:15 - 12:40 pm in front of MPR-1. Tickets are 60 MOP each.
The last show sold out for Friday night, so get your tickets early to ensure your seat.
Please Note: The show deals with mature themes such as death, family drama, and breaking the law; and is not recommended for young children.