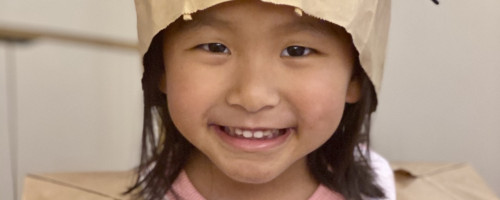 Kasey's Little Brown Mouse is a Winner
The Covid-19 pandemic has caused disruptions globally, especially in the world of education. Whilst older students have quite successfully adapted to on-line learning, keeping kindergarten students focused on the screen for a long time-span is neither easy nor ideal. Hence our teachers have come up with various projects to engage our young learner's curiosity and creative side, in line with the Alberta Kindergarten Program Statement and FLIGHT curriculum.
In early March, SK students in Ms. Billey's class were asked to plan and create a project using a cardboard box. Having already created a cardboard box camera for an earlier project, Kasey in SK-6 together with her mum Cindy, decided to think outside of the box and create something different. After some online research and a hunt for suitable materials around the house, they decided to make a little mouse costume based on a character in Kasey's favourite book "The Gruffalo". Using the pre-requisite cardboard box and two paper shopping bags, Kasey set to work with a little guidance from mum. The result was a very cute costume made from recycled materials that could be used in hours of imaginative play. Cindy said, "We could have added many more details to the costume, but I wanted to keep the cutting, gluing and painting manageable for a 5-year-old kindergarten student."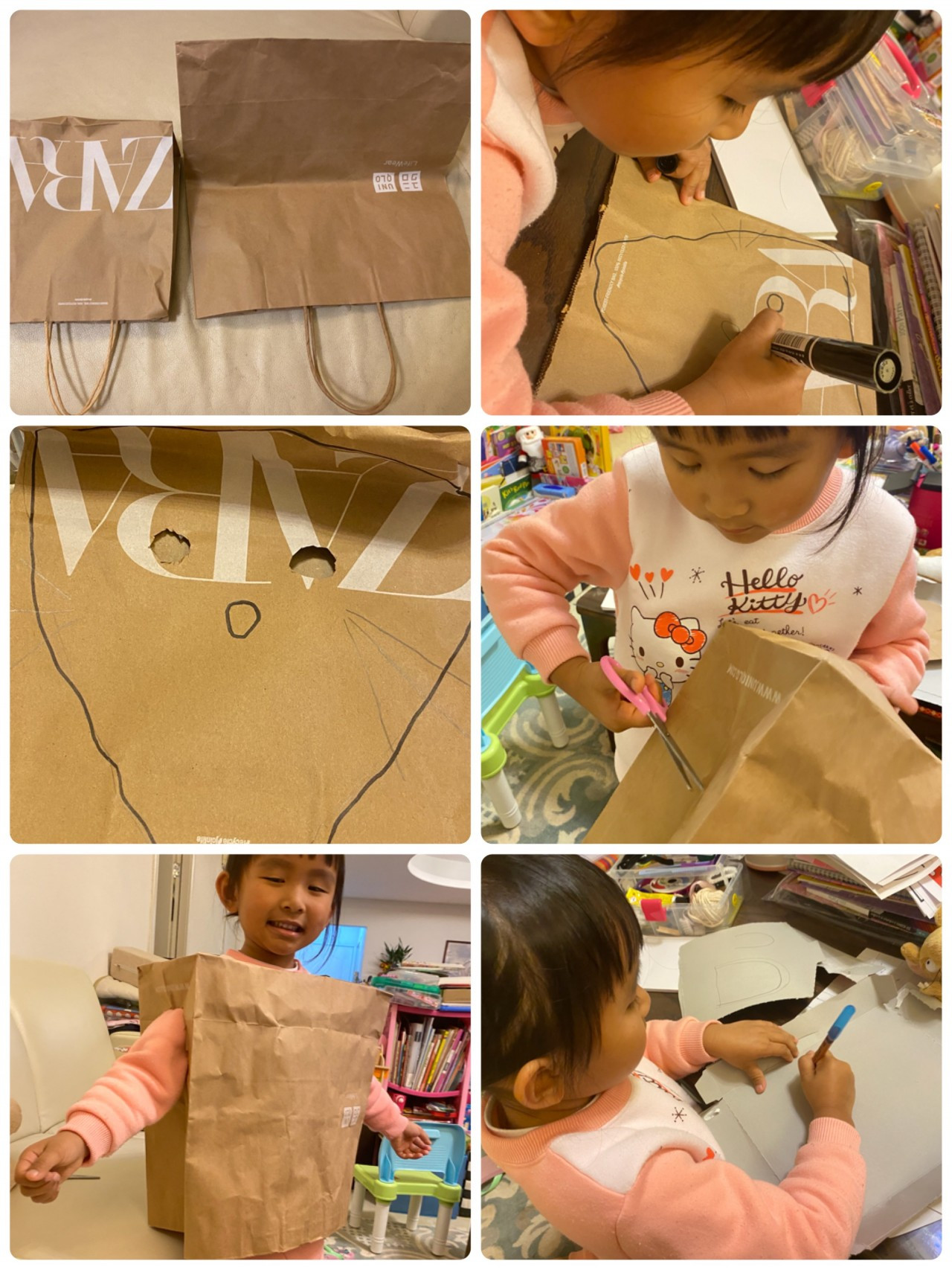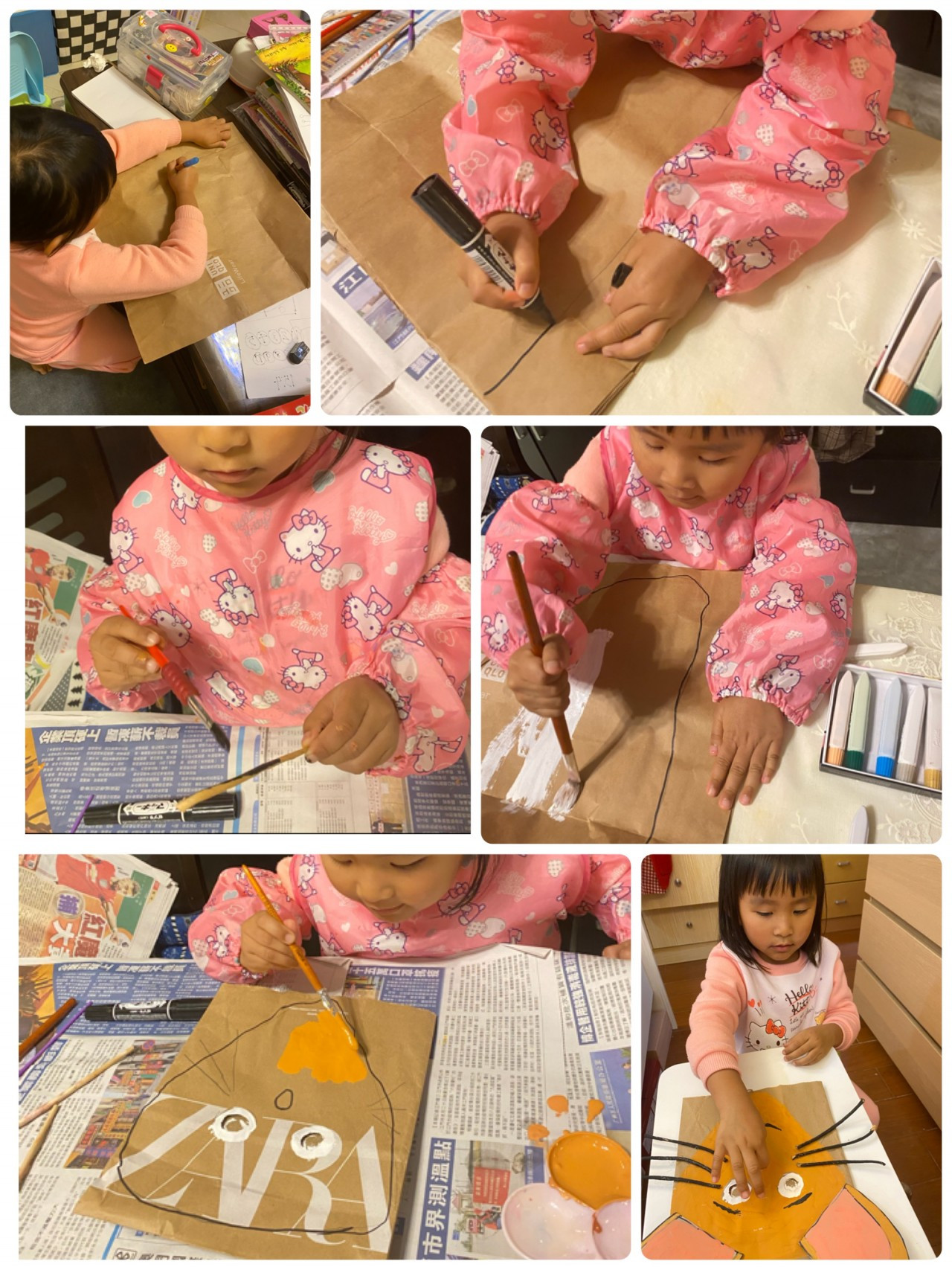 A few weeks after the school project was completed, Cindy came across a contest on Facebook organised by a local NGO titled "Creative Play at Home", and decided enter Kasey's "little brown mouse" costume into the contest with the intention of sharing their "easy-to-make and fun-to-play" idea with their community. To their surprise, Kasey's costume was selected by the organisers as one of the top three outstanding works, and Kasey was awarded with a box of Lego.
Cindy said, "I shared this news with Ms. Billey as she has been recognising Kasey's work throughout the past 3 months of online learning and she has never failed to encourage and inspire the SK6 class to learn with creativity at home."