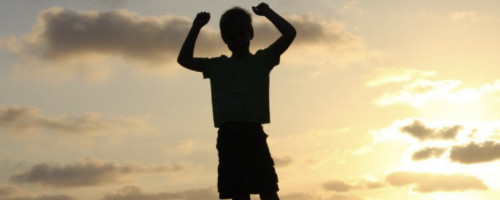 How To Become A Champion For Your Child
Every parent wants the best for their child, however, parenting is anything but a bed of roses. In my daily practice at TIS, I am always impressed by the dedication of our families to their children, but I also notice that when a student is going through a troublesome moment, it can be difficult for parents to find the best way to guide and support their child.
Stress, fear or anxiety can arise quickly as a result of a difficult adjustment in class, inadequate social interaction with other kids, a learning difficulty, emotional changes, a disability, lack of motivation, etc. It is essential to keep in mind that children's development is complex. As parents, do not blame yourself; you can always profoundly influence your child's journey even though you are not in control of everything.
How can you become a champion for your child? Each time a parent witnesses the success and victory of their child after a challenge, I like to ask them: "What would be your recommendations for another parent who might encounter a similar challenge?
Here are five tips that I have collected through the years from parents:
Acceptance and understanding
Two keywords for parents and teachers in order to build the best strategies and support for the child.

Time and patience
Time is necessary for a child's development, growth and maturity. Patience becomes possible with the proper understanding of the difficulty. Patience allows the child to grow within his rhythm.

Proactivity
Seeking information, resources, support, or even looking for specialist expertise and a therapist is part of a parent's responsibility.

Communication and Collaboration
Teachers and parents belong to a team that needs to work together.

Advocating
Keep pushing, keep explaining your child's needs until they are able to speak for themselves.
"Every child deserves a champion – an adult who will never give up on them, who understands the power of connections and insists that they become the best that they can possibly be."
Rita Pierson, Educator